Arise, Sir Norman!
Reporter: Karen Doherty
Date published: 31 December 2015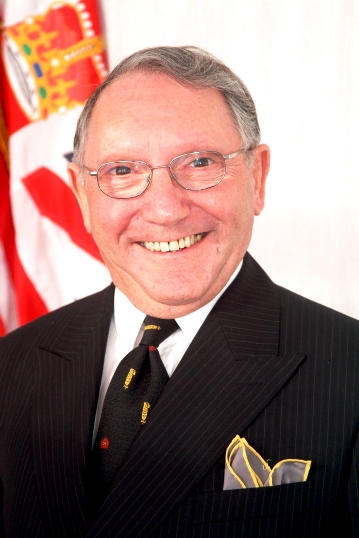 Sir Norman Stoller
AN Oldham businessman who has given millions to good causes has been knighted in the New Year honours list.

Sir Norman Stoller adds the highest honour for his philanthropic work to a rare set: he is already an MBE (1976), OBE (1999) and CBE (2010) for his business and charitable successes.

"I am thrilled and delighted. It's a very lovely thing, but when you are 81 years old it doesn't make much difference to you. I've been Norman to everyone in Oldham for over 50 years and I will continue to be Norman."

Sir Norman ran Oldham firm Seton Healthcare, which was founded by his father Ivor, inventor of the tubular bandage.

After serving in the RAF, Norman started working for the company for £5 a week and commission — and eventually built it into a worldwide brand and one of Oldham's biggest employers.

He created the Norman Stoller Charitable Trust in the 1980s, and has since given millions to good causes, pledging £50 million during the last 12 months alone.

Donations have included £250,000 to help build Oldham's Mahdlo youth centre, £2million for an Oldham Enterprise Fund to help young entrepreneurs set up their own businesses, £1million to help refurbish Gorton Monastery and £2.5million to replace Manchester Cathedral's organ.

He has also twice been diagnosed with cancer, which has led to the trust supporting two world-leading cancer research centres at Manchester University and the Christie Hospital, and the creation of two new Maggie's cancer support centres in Oldham and Manchester.

Sir Norman says the honour recognises the experience and dedication of his charity's five trustees: "As in all successful enterprises, it takes sound management, planning and attention to detail to bring great projects to fruition.

"We don't give money away, we give money back. It's a joy that we have the privilege of giving — it's life-enhancing. Charity, in my opinion, always starts at home, and that's why Oldham is always very dear to me.

Sir Norman lives in the Lake District with his wife, Sheila. His other honours include serving as High Sheriff of Greater Manchester in 1999-2000 and being made an Honorary Freeman of Oldham in 2008.

Pervious Oldham knights include composer William Walton, the first England football manager Walter Winterbottom, former police chief James Haughton and ex-Gateshead borough chief executive Leslie Elton.


Sir Norman Stoller

Born Norman Kelvin Stoller in 1934.

Served in the RAF from 1952-55, then joined his father at Seton Products Ltd.

Became managing director in 1962, receiving the MBE in 1976.

Set up the Stroller Charitable Trust in 1982.

Chairman and non-executive chairman of Seton Healthcare Group from 1984-1998.

Elected county president of Greater Manchester St John Ambulance in 1985.

Founder chairman of Oldham Training and Enterprise Council in 1990. North-West Businessman of the Year in 1991.

Honorary MSc from Salford University in 1993.

President of Seton Scholl Healthcare in 1998, leaving the board in 1999 to serve as High Sheriff of Greater Manchester and receiving the OBE in the same year.

Granted the Freedom of the Borough of Oldham in 2008, the same year his trust donated £2,500 to kick-start the findraising appeal to build Mahdlo youth centre.

Received the CBE in 2010 and a lifetime achievement award from the One Oldham Business Awards in 2015.