Campaign to remove Buckley to continue
Reporter: Ken Bennett
Date published: 22 March 2016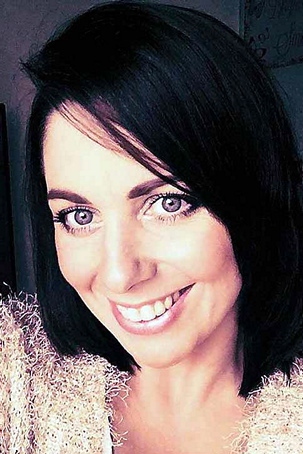 Holly Wood: seeking Councillor Buckley's removal from office
A CAMPAIGNER determined to see a shamed councillor removed from office has said she won't rest until she is successful.

In the latest move, Holly Wood (32) attended Saddleworth Parish Council's full meeting to table written questions regarding Councillor Mike Buckley, who last year was found guilty at crown court of downloading more than 400 images of naked boys from a website.

He has refused to stand down since his conviction but could still be forced out, as local MP Debbie Abrahams is pressing the Government to bring forward legislation to bar convicted sex offenders from local council service.

Ms Wood (32), from Dobcross, asked two questions answered in writing by council clerk Pam Bailey.

Ms Wood asked what measures are being taken to ensure convicted child sex offenders cannot stand or serve as a councillor, and whether the council had asked for the details of Councillor Buckley's sentence conditions.

The clerk said the parish council is now waiting for the government's response to calls for a change in the law. On the second point she said the council had tried to obtain an "Enhanced Criminal Record Certificate" which would provide this information, but Councillor Buckley would have to give his consent and such certificates are anyway issued only to people who work with children or vulnerable people.

Speaking after the meeting Ms Wood said: "When I first heard of Councillor Buckley's charges, I thought he would have done the morally correct act and resign. I am passionate about ensuring any child is safe from abuse and survivors of abuse have a voice.

She went on: "I have fully backed the online petition calling for Councillor Buckley to be removed from any Saddleworth committees. It has received over 700 signatures.

"I have received communication from Communities Secretary Greg Clark's office who are fully backing a change in the law.

"This is the end goal, to ensure anybody convicted of a child sex offence cannot serve on a local authority or parish council."

"I have had many messages of support from people I have never met, thanking me for keeping up the pressure to ensure Councillor Buckley is removed. I will not rest until this has happened."



Alan Belmore, leader of the Liberal Democrats on Saddleworth Parish Council, condemned the council as a shambles after it opposed a Liberal Democrat attempt to remove Councillor Buckley from the council.

Councillor Buckley will be removed from the council if he fails to attend six consecutive meetings and his apologies aren't accepted. Liberal Democrats proposed not to accept Mike Buckley's apologies, but the parish council failed to back the motion.

Councillor Belmore said "It's an utter disgrace Independent and Conservative councillors teamed up to back Mike Buckley. "The parish council has turned into an utter sideshow with councillors backing a man who has been convicted of despicable crimes".