MP slams lack of help for disabled
Reporter: Alex Carey
Date published: 20 June 2016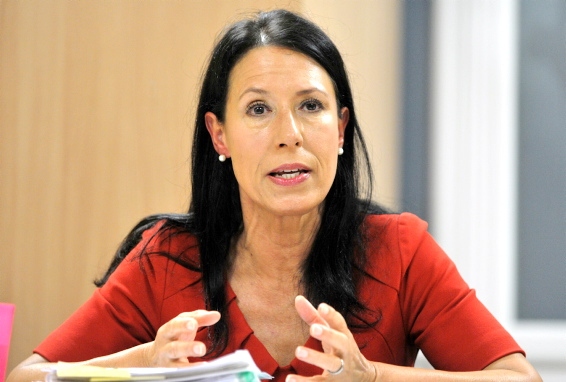 Debbie Abrahams, Oldham East and Saddleworth MP
OLDHAM MP Debbie Abrahams claims the government's efforts on disability issues have been "hollow".

Speaking in a House of Commons opposition day debate on the disability employment gap, shadow minister for disabled people, Mrs Abrahams, told MPs that Labour will provide leadership in the area.

Mrs Abrahams, MP for Oldham East and Saddleworth, said: "Although four million people with disabilities are working already, there are another 1.3 million who are fit for and want to work, but are currently unemployed.

"The gap in the employment rate for disabled people compared to non-disabled people has grown under this government to 34 per cent; a four per cent increase since they came into office. As 90 per cent of disabled people used to work this is such a waste of their skills, experience and talent.

"Study upon study has shown the government's pledge to halve the disability employment gap rings hollow with estimates that, at the current rate, it will take until 2030 for the disability employment gap to be halved.

"The shelved White Paper with the promise of a strategy defining support for disabled people is yet another broken promise.

"This comes down to whether the government believes in the principles that underpin the UN Convention on the Rights of Persons with Disabilities which we are signatories to. Fundamentally, it says that disabled people should be able to participate fully in all aspects of society, including work, accessing the same opportunities that everyone else can, including being able to use their talent and skills to the best of their ability.

"No one should feel they are unable to reach their best potential or that their hopes and dreams don't matter."

Mrs Abrahams added: "Governments set the tone for the culture of society explicitly through their policies and laws, and more subtly through the language they use and what they imply. Collectively this tells us who they think are 'worthy' or not.

"This government has made their views abundantly clear. Their swingeing cuts to social security support for disabled people including the recent Employment and Support Allowance - Work Related Activity Group cut of £1500 per annum; nearly £30 billion in support has been cut from 3.7 milion disabled people since 2010.

"Their overhaul of the Work Capability Assessment process manages to be both dehumanising, ineffective and has been associated with profound mental health effects including suicides.

"Their sanctions policy targeting the most vulnerable, bringing people to the brink and under which people have died.

"The Personal Independence Payment debacle which is making it harder for disabled people in work to stay in work. The closure of the Independent Living Fund, and so on.

"Sadly, we are still fighting to address this discrimination and the inequality in employment disabled people still face.

"Changing attitudes and behaviour needs cultural change, it needs leadership.

"We will provide it."