Islamic boys' school praised by inspectors
Reporter: Karen Doherty
Date published: 30 June 2016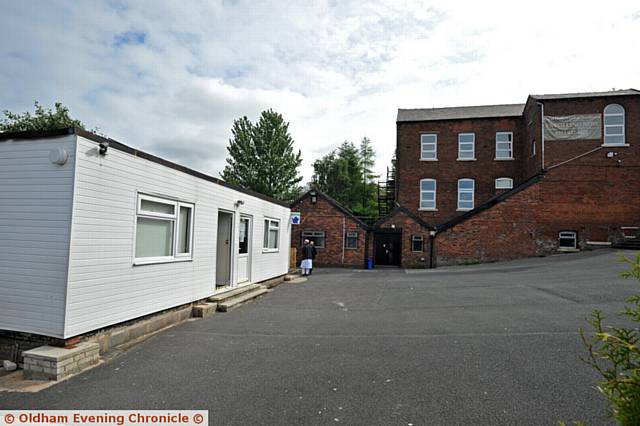 Darul Hadis Latifiah school in Coppice.
AN INDEPENDENT Islamic boys' school in Coppice is celebrating after being rated as "good" across the board by education inspectors.

Darul Hadis Latifiah Northwest opened in Plum Street in August, 2012 and provides a faith-based education.

Its 78 pupils aged between 11 and 16 are mainly from Bangladeshi backgrounds and fees are £2,300-a-year.

The school was rated as good (grade two) after its first Ofsted inspection in May 2013 - a feat it has repeated after the education watchdog returned to check its work last month.

Inspectors noted: "Teaching and assessment in the school are effective in making sure that pupils learn quickly and make good progress. Pupils try hard and behave well in lessons.

"The school is calm and has a sense of purpose. Pupils get on well together and are respectful towards teachers and other adults."

Attendance at Darul Hadis Latifiah Northwest is above the national average and pupils are punctual. The report adds: "The school provides for pupils' spiritual, moral, social and cultural development effectively. It prepares pupils well for life in modern Britain."

Ofsted also praised the school's leadership and said: "The head teacher and deputy head teacher work closely together to provide effective leadership. Staff have a clear and well-understood commitment to provide the best possible quality of education within the school's Islamic context.

"Senior leaders know the school well. They use this knowledge to make sure that the school continues to improve."

Areas for improvement include making sure pupils' work is as neat as possible, giving teachers more opportunities to learn about the effective teaching approaches and updating the school's website.

Head teacher Salman Ahmed Chowdhury is delighted with the report and said: "Credit is due to all our teachers and support staff for their exceptional hard work over the past year.

"We aim for the highest level of achievement in religious, cultural, social, spiritual, moral and academic performance by providing opportunities for pupils to reach their full potential so that they can make positive contribution to the multicultural British society. The aim of the curriculum is to give pupils a balanced and relevant education within an Islamic framework."