Councillor wages war against giant 2ft rats
Reporter: Jacob Metcalf
Date published: 12 July 2016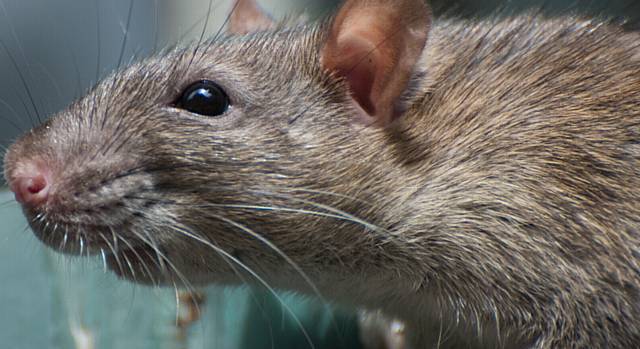 A giant rat
GIANT 2ft rats which are immune to pesticides must be dealt with, an Oldham councillor warned.

At Wednesday's council meeting, Councillor Howard Sykes MBE will propose a motion to combat the colossal pests in the Oldham borough and nationally.

Surveys carried out by the British Pest Control Association showed rats of up to two feet have been found in some counties within the UK and all of the animals have been immune to rodenticides.

Abnormal

Cllr Sykes told the Chronicle: "The image of giant rats in our borough may sound like a vision of horror from a James Herbert novel but the industry's professional body, the British Pest Control Association, has recently issued a report identifying rats of an abnormal size and with an increasing resistance to conventional poisons as a real problem in urban Britain.

"In our motion we recognise that sometimes residents can inadvertently make the situation worse by resorting to ineffective off-the-shelf poisons.

"This means that the rat problem is often not eliminated and repeated exposure to these poisons enables rats to become more resistant to them."

The motion will propose that Oldham Council promotes the services of its professional pest controllers to residents and ask the chief executive to write to local MPs to call for government action in Parliament.

Cllr Sykes added: "Only a pest-control specialist has access to the most toxic poisons with the proven ability to eliminate even the most troublesome and largest rodents.

"Whilst calling the rat-catcher costs money it does provide a guarantee that the treatment will be effective and can be carried out without harm to family members and pets.

"We have to recognise that Oldham Council and it's residents can only do so much.

"This is a national issue and our government needs to take action."