Flat as England at Euros... former sport centre
Reporter: Karen Doherty
Date published: 29 July 2016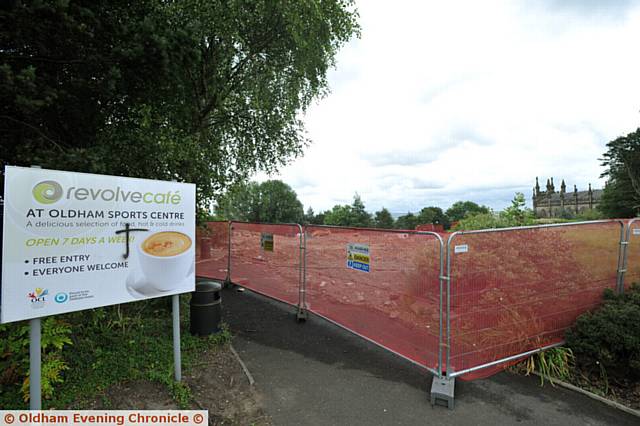 Oldham Sports Centre now completely demolished.
IT was opened by World Cup hero Sir Bobby Charlton - but the site of the former Oldham Sports Centre is now as flat as England's Euro 2016 performance.

A demolition team has ripped through the Lord Street building like the Icelandic team though the English defence, reducing it to rubble.

The £1.7 million centre - the largest in the North West at the time - took three years to build and opened next to Oldham Swimming Stadium in April 1975.

Sports Minister Neil Macfarlane was originally meant to cut the ribbon but was called away for an important debate on soccer hooliganism, with 1966 World Cup winner Sir Bobby stepping in to do the honour.

The main sports hall was badly damaged by a fire caused by a discarded cigarette in 1995. The refurbishment was reopened by Tony Blair in April 1997 shortly before he became Prime Minister

The centre closed in November when its £15 million replacement opened on Middleton Road. Among the sporting stars at the ceremony was another Manchester United legend, Paul Scholes.

An Oldham Council spokesman confirmed that it was looking at several options for the Lord Street site, which it did not want to specify yet. But using it as a temporary car park is "under consideration".