School wants to stop polling station role
Reporter: Karen Doherty
Date published: 01 August 2016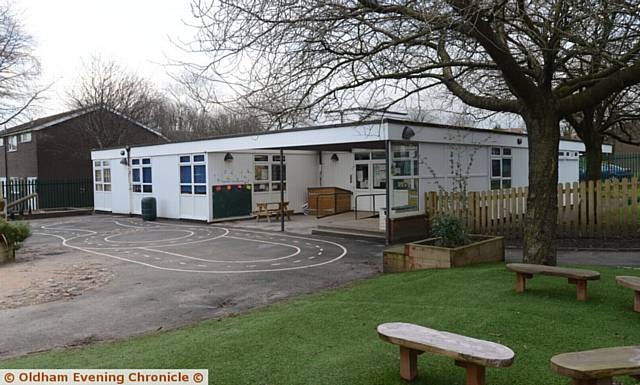 Glodwick Infant and Nursery School. Nursery Department
A SCHOOL rated "outstanding" wants the council to stop using its nursery as a polling station, saying children in one of the country's most deprived areas are losing a "precious" day of education.

Glodwick Infant and Nursery School is also concerned about the staff time and costs involved, branding the £100 compensation it receives from the local authority a "pittance".

Chairman of governors Lynn Moran has written to the council and local MP Debbie Abrahams to complain that the school's nursery is forced to close for elections, affecting around 60 children.

This is usually once a year, but has happened twice in 2016 for the council elections and EU referendum. The rest of the Glodwick Road school is unaffected. The primary and nursery is rated "outstanding" by Ofsted and Mrs Moran says in her letter: "It seems such an anomaly to close a school in one of the most deprived wards in the authority (and even the country), resulting in vulnerable children losing a precious day of learning.

"The head and her staff take a very firm line on pupil absence to ensure continuity of learning, so how do we justify to these same parents that the local authority can close a school?"

Mrs Moran said the school's caretaker had to be paid overtime as polling does not finish until 10pm.The school is considering spending its own money to adapt the nursery so it can stay open during polling, but Mrs Moran questioned whether it should be funding such work.

Oldham Council chief executive Carolyn Wilkins, the borough's returning officer, said following a meeting between an officer and the head teacher, it had been agreed

that the school's suitability as a polling station was to be reviewed.

She said: "In order to facilitate everyone's democratic right to vote, Oldham Council uses a number of schools as polling stations and this arrangement has worked well for many years. In balancing the need for important elections against educational provision, the council attempts to minimise disruption."