Anger in public gallery as Bilton accused is cleared of murder
Reporter: Iram Ramzan
Date published: 28 September 2016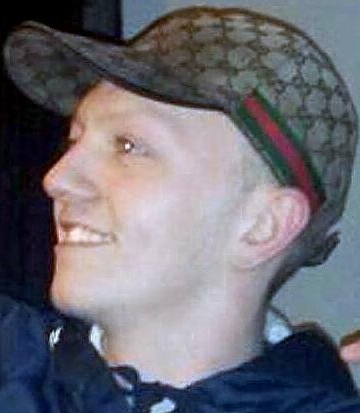 Stabbed . . . Tommy Bilton
THE man accused of killing a teenager in a double stabbing during a street brawl has been cleared of murder.

Matthew Stubbs (24), of Horsedge Street, was acquitted yesterday of killing 19-year-old Tommy Bilton, of Elm Road, Limeside, by a jury at Manchester Crown Court.

The jury was instructed to reach a unanimous verdict and returned to the courtroom just under four hours later with their decision.

Stubbs was also found not guilty of violent disorder but he was found guilty of wounding with intent in relation to Mr Bilton's friend Simon Dalton.

Family and friends of the two victims, who were sitting in the public gallery, became rowdy after Stubbs was found not guilty of murder, shouting abuse and making threats.

The judge then ordered the gallery to be cleared before proceeding. Mr Dalton was stabbed in the back near the kidneys by Stubbs after violence broke after a house party outside Stott House on the Eldon Street estate in the early hours of the morning of Saturday, August 15, 2015, which resulted in the stabbing of the two young men.

Stubbs (also known as Matthew Gregory) denied all three charges in the trial. He was already on a suspended sentence for possession of a knife in public.

The prosecution had made the case that whoever stabbed Mr Dalton, must then have gone on to stab and subsequently murder Mr Bilton.

After Mr Bilton was stabbed, he was able to stagger away to Ashton Road where he collapsed in front of a kebab shop.

He died at the Royal Oldham Hospital later that day from internal bleeding after being stabbed in the groin.

Mr Dalton was stabbed near his kidneys and was hospitalised for 10 days.

Summing up the case, judge Patrick Fields QC told the jury that Stubbs went to his cousin Gemma Smith's flat in Stott House between 10 and 11pm on August 15.

While there, Stubbs heard the others planning a fight over the phone after which he told most of the guests to leave.

He said this was because he was already on a suspended sentence and did not want to get into more trouble.

He claimed that others in the room had been discussing weapons and, when a fight broke out at around 3am, he was the one who tried to break it up.

It was then, Stubbs said, that he was hit on the ear with a bottle, for which he needed surgery. He also said he was hit on the ankle but this was disputed by the prosecution, who said it was more likely his injury was a result of being chased by the police in Newcastle, as he was able to jump over a 5ft-high fence with no difficulties.

Stubbs had said in his evidence that Mr Dalton had a steak knife and "started chopping" at him. Mr Dalton then threw the knife down and fought with another man.

It was then the defendant picked up the knife. He said: "It was a stupid, split-second decision and I was drunk.

"I shouldn't have done it. I wasn't going to leave it for him to pick up."

He followed Mr Dalton, put him in a headlock and pressed the knife against him. He said he did this to "arrest him" before the police came.

Stubbs walked backwards and said he stumbled causing Mr Dalton to fall on top of the knife.

Everyone ran off in different directions. Stubbs went along Park Road and through the town centre.

The next day he went to Newcastle as part of a planned trip to see his mother and siblings.

He took a bag with his clothes, which the prosecution claimed was evidence that he disposed of.

Stubbs claimed he gave them to a friend whose name he did not supply to the court because it was "none of the prosecution's business".

He had surgery on his ear in Newcastle ­- while in hospital he overheard a nurse saying to a police officer, "there's no Matthew Gregory here."

He left, he claimed, because he didn't like the police as "they batter me when they arrest me."

Stubbs got into a taxi, he said, to hand himself in at the police station rather than being arrested. He could not remember his mother's address and when he ran out of money he called her and asked to be picked up.

Before she could arrive she was arrested by the police. When he saw a police car he hid in a garden. He was spotted and was then involved in a police chase before being arrested and charged.

The prosecution queried as to why the defendant chose not to answer any police questions, choosing to make a statement a few days later. They say it was so he had time to put together a story.

The sentencing was adjourned until the week commencing October 31 so that a medical report can be prepared for Stubbs, who has Asperger's Syndrome.

Judge Field QC said to Stubbs: "This has been a long case with complex evidence.

"Having been convicted by the jury of a serious offence, you stand to be sentenced and at this stage waiting the outcome inevitably of a substantial term in prison."