Sensory Play!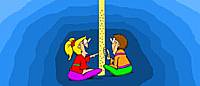 Click to zoom
We are aiming to provide and maintain a fantastic, unique interactive/multi-sensory play centre for the children of Oldham and their families!
Our vision is to provide a unique space which will be a safe, welcoming and inspirational play environment for children, especially those with disabilities or special needs, with an unmatched atmosphere.
Have a look at our picture gallery before moving on to our main website! Click on the pictures to enlarge them.
Please join our facebook group:

www.facebook.com/group.php