Whittle's set to re-open on April 27
Date published: 18 April 2018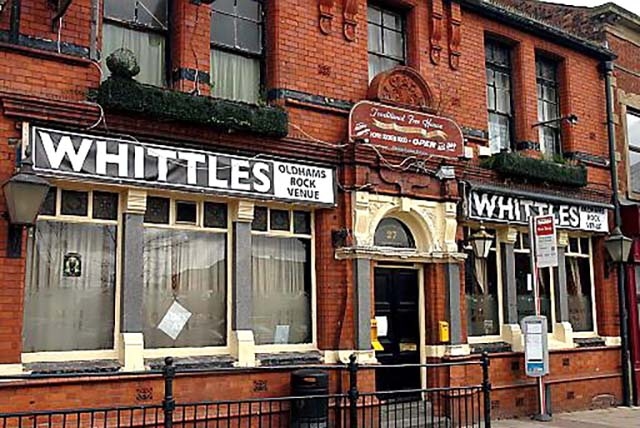 The Whittle's live music venue on King Street in Oldham
Legendary Oldham live music venue Whittle's is reopening on Friday, April 27.
Locally-based trio Neil Haughton, John Dodd and Col Yates have decided to take over the reins at the King Street haunt, barely a week after it was revealed that it was closing its doors 'until further notice'.
A post on the Whittle's Facebook page read: "There are bands booked on Friday 27th and Saturday 28th April, with the Whittles legendary Sunday jam session taking place on the 29th April.
"We hope customers old and new will come along to support us.
"Over the coming months we will be making changes and improvements internally and externally to the building, and hope you all bear with us while we try to build up the business.
"We intend to cater for all genres of music and all age groups."
Whittle's – which was previously saved from closure by most recent owners Martin Schofield, Dodd and Haughton in 2013 - attracted some stellar professional names to Oldham in recent years, such as Chris Slade from AC/DC and the Cheeky Girls even.
It also built up an enviable reputation for featuring terrific cover and tribute bands.
Great support was also offered to local up-and-coming unsigned acts.