Usdaw conference standing ovation for Shop Direct workers
Date published: 24 April 2018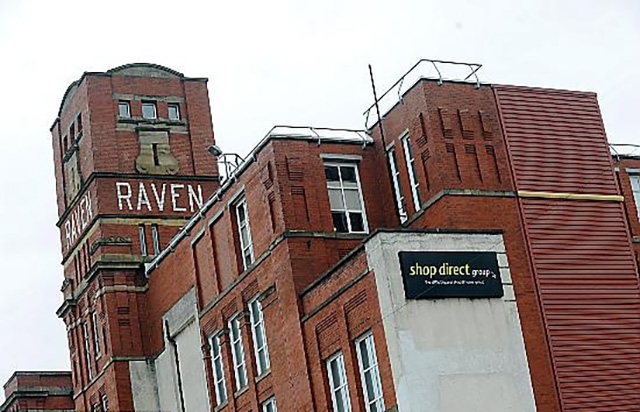 Shop Direct have announced that they plan to move their fulfilment operations from three Greater Manchester sites - including Chadderton's Raven Mill
Delegates at Usdaw's annual conference in Blackpool gave workers from Shop Direct a standing ovation in a show of solidarity as they fight to save their jobs.
Shop Direct have announced that they plan to move their fulfilment operations from three three Greater Manchester sites - including the Shaw-based distibution centre and Chadderton's Raven Mill - to a new centre in the East Midlands.
Usdaw General Secretary John Hannett said: "Conference delegates rightly extended their heartfelt support and solidarity to each and every one of our members affected by the shock announcement from Shop Direct.
"We are grateful to the local council leaders, constituency MPs and the Greater Manchester Mayor who have all voiced their support for our members at this difficult time.
"Usdaw will provide our reps and officials all the support and expertise they require as they go through a meaningful consultation process, interrogating the company's business case for their plans and looking at every option to save jobs and keep the business in the North West."
Bosses at Shop Direct, which owns Littlewoods and Very.co.uk, will be closing their three fulfilment centres in Shaw, Chadderton, and in Little Hulton, near Worsley.
It means almost 2,000 jobs are on the line, along with many smaller businesses who rely on the warehouses for passing trade throughout the day.
Shop Direct will begin exiting the three Greater Manchester centres from mid-2020 and will relocate to a 500,000 sq ft distribution centre in the East Midlands, which will be fully operational by 2021.
Redundancies are anticipated as a result of the closures, while about 500 permanent roles will be created at the new base.