Convicted Oldham murderer could have claimed as much as 100,000 Euro in benefits while on the run in Ireland
Date published: 14 May 2018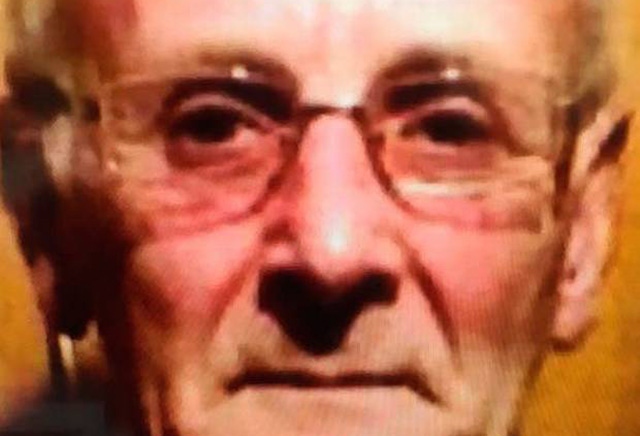 Convicted murderer Roy Kenyon was found in Ireland after years on the run
A convicted Oldham murderer on the run in Ireland for well over a decade received social welfare payments despite not having a valid passport, birth certificate or driving licence.
Cork East councillor Pat Buckley has now demanded a full investigation into how State benefits were apparently obtained by Roy Norman Kenyon (64) for anything up to 15 years at various addresses in Ireland.
Two weeks ago, members of the Garda extradition unit, assisted by gardaí from the Cork West division, arrested Roy Norman Kenyon on foot of a European Arrest Warrant.
He appeared at a sitting of the High Court last Thursday in relation to the warrant. It has not yet been established if he will contest or accept extradition to the UK.
Kenyon was a teenager when he was convicted of the savage murder of elderly shopkeeper Margaret Potts (74) at Scouthead in 1972.
Ms Potts was beaten to death by Kenyon with a heavy poker following a row over 50p after he had been drinking for the day.
Kenyon absconded from Leyhill in 2003, and had previously escaped from custody at Sudbury Prison in September, 1990.
While it is believed Mr Kenyon did not receive full social welfare benefits for the entire period since 2003, there are mounting concerns he may have received as much as 100,000 Euro during his time on the run in Ireland through both benefits and supports such as rent allowance.
Cork's Department of Social Protection declined to comment on the matter, but Mr Buckley branded the situation "absolutely outrageous".
"I want to see a full investigation into this. We need accountability here just as we need accountability within the Health Service Executive," he told the Irish Independent.
"It is a matter of great concern if a man like this can benefit from social welfare payments while young people and families are having to fight tooth and nail to get benefits they are perfectly entitled to."
The Chronicle reported in 2011 that the police were stepping up their search for Kenyon, who at that point had been on the run for eight years (pictured above is the shop where Margaret Potts was killed).
Shopkeeper Ms Potts daughter, Irene Demain, urged police to find Kenyon on the 40-year anniversary of her mum's death.

At the time Irene, who herself has since passed away, said: "Murder is murder and life is life.

"He is still on the run after all this time and he should be caught now to serve the rest of his life in prison. I just feel inquiries are being shoved under the carpet. I cannot understand why there has been no news."

Irene recollected the tragic day when police restrained her from entering her mother's property back in 1971.
She said her mum would have been unrecognisable due to her injuries.

Kenyon had been drinking with a friend in Oldham when he approached Ms Potts - whom he knew - when they began arguing over the money. He punched her before picking up a poker and striking her on the head.

Irene still has the blood-soaked necklace her mum was wearing at the time.

She described how Christmas hadn't been a happy occasion since her mother's death — made even worse over the last eight years, knowing her mother's killer is on the run.

Irene added: "I don't like Christmas, there are too many memories. I don't go out of the house. This man should not be out there enjoying Christmas.
"It worries me because he could do the same again to someone else."