New council leader reckons Oldham 'masterplan' isn't viable
Date published: 14 May 2018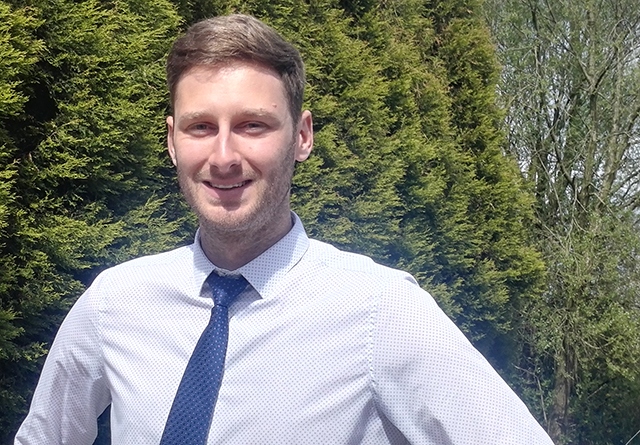 Council leader-elect Sean Fielding
The new leader of Oldham Council has revealed that he believes the current masterplan for the redevelopment of the town centre isn't viable.
Last week the Chronicle reported that Councillor Sean Fielding will be replacing Hollinwood Councillor Jean Stretton at the head of the local authority after winning the election for the leader of the town's local Labour Party.
However, just days before he's due to take office for the first time, the 28-year old has said he'll consider scrapping one of the flagship projects of Oldham Council, claiming that in its current form it could lead to further work needing to be done sooner rather than later.
"We do not want to find ourselves in redeveloping the town centre in a way that in only a few year's time maybe unviable and so that is why I do think it is important that we are absolutely certain that what we are doing is right for Oldham and will be sustainable long into the future." Councillor Fielding said.
Under the current proposal the £350 million project would see parts of the town centre transformed into new residential, commercial and leisure areas, but it would mean the demolition of a number of buildings, including the Queen Elizabeth Hall and the Civic Centre.
But Councillor Fielding has also questioned those decisions claiming buildings such as Queen Elizabeth Hall can still have a purpose in the town and a change in the way the venue is marketed could also lead to an increase in the number of events being held there in the future.
However, Councillor Fielding, who represents Failsworth West, admits changes do need to be made to Oldham.
He added: "As a shopper and a local resident who goes around Oldham, I agree that we do need to do something, and it would be difficult to find somebody who would disagree with that.
"We will still be pressing ahead with improvement and developments in the town centre, though not necessarily with the masterplan in its current form."
At the moment Councillor Fielding has said he would pause the plans to look at them again, but he hasn't indicated when an announcement on any changes would be made.