Council leader-elect seeks sharper focus on social media to help tackle crime
Date published: 16 May 2018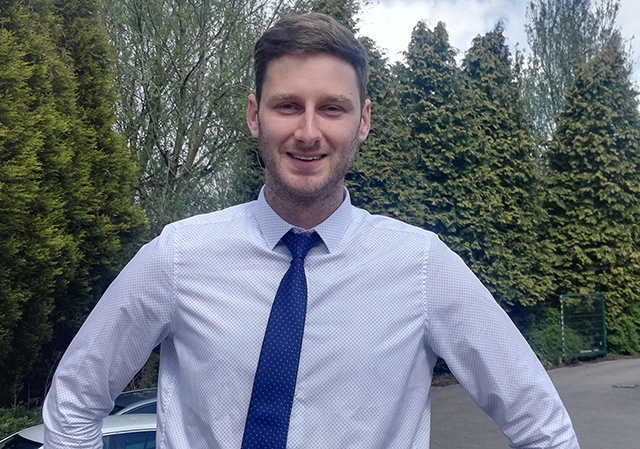 Oldham Council leader-elect Sean Fielding
The incoming leader of Oldham Council has urged the local authority and Greater Manchester Police to get a clearer understanding of how young people are using social media in order to commit crimes and anti-social behaviour.
Councillor Sean Fielding, who is due to take over at the helm of the council in seven days, claims youths are committing crimes and using them as a 'badge of honour' to show off to their friends.
In recent weeks the Chronicle reported that three teenagers have been charged with attempted murder in connection with an incident at Freehold Metrolink Station in Oldham which left a 49-year old man with a serious injury to his left eye and a bleed on his brain.
Other incidents have included two men being attacked at Kings Street Metrolink Station, while another saw a man dragged from his car and hit with a hammer at Derker station.
Councillor Fielding claims teenagers are using social media in order to organise themselves.
He said: "Obviously there's always been crime and anti-social behaviour but today it's much easier to get large groups of people together via WhatsApp or Facebook, which we didn't have before.
"That climate is changing and I think the Police and the local authority are still adapting to how we need to manage that."
Councillor Fielding, who represents Failsworth West, claims these youths are seeing committing crime and anti-social behaviour as a way of getting one up on their peers.
"I have to say that I have seen comments on social media to that effect," he added.
"However, I think that if we're quick to nip these things in the bud and get on top of the problem and show that there are consequences to the actions of people that are carrying out the crime and anti-social behaviour, then it won't be a badge of honour for them.
"It will become a burden very quickly."
His comments come as figures recently showed that violent crime was increasing across Greater Manchester, with Transport for Greater Manchester admitting they do have a problem with anti-social behaviour on the Metrolink network.