Under-fire Bright Tribe promises new regime of transparency
Date published: 11 September 2018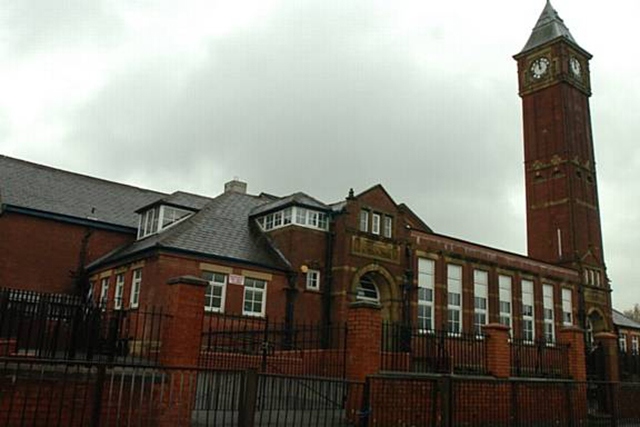 The Werneth Primary School is part of the Bright Tribe academy trust
An academy trust that runs 10 schools in England – including the the Werneth Primary School in Oldham - has promised a new regime of understanding and transparency after it was accused of making false claims for government grants.
Last night (Monday), BBC Panorama found other Bright Tribe Trust schools received public money for building work, lighting upgrades and fire safety improvements that were either not finished or never done.
However, new trustees, appointed at Bright Tribe two months ago, have now commissioned independent investigations.
The trust says swift action will be taken if rules have been breached.
No-one at Werneth Primary was prepared to comment on the findings this morning as the Coppice Street school wasn't even mentioned on last night's Panorama show, but a statement from Bright Tribe spoke of the new Trust's leadership renewed commitment to its pupils.
The statement read: "The Trusts have recently appointed experienced new interim executive leadership, with Angela Barry the Interim Chief Executive Officer and Lee Miller the Interim Chief Operating Officer, supported by the Trusts' Boards and working with the Department for Education to address a range of matters as swiftly as possible.
"They are undertaking extensive work, including having immediately commissioned independent investigations, to look at a number of areas including funding, procurement processes and the sharing of information to ensure value for money, transparency, good governance and oversight.
"This will mean comprehensive understanding and transparency of all aspects of the Trusts, including past activities.
"Health and safety is an ongoing key focus for the Trust and the new leadership has drawn up a clear set of actions so that these matters are addressed as a top priority.
"If any rules have been breached, then swift action will be taken, with the Department for Education and the Education and Skills Funding Agency kept fully appraised.
"The Trusts' leadership is committed to ensuring that students at all academies within the Trusts receive the best possible educational experience, with Principals and teachers fully supported to achieve this."
Panorama revealed how Bright Tribe was given £566,000 to demolish and rebuild unstable walls in the sports centre at Colchester Academy in Essex.
But instead of knocking down the dangerous walls, the trust carried out a cheap repair using metal braces.
An insider has told Panorama the repair job only cost about £60,000, but paperwork obtained by the programme shows that Bright Tribe received the full £566,000, and falsely told the government the work had been completed.
Bright Tribe also failed to carry out essential fire protection work, including the fire-stopping of a ceiling void and installing over 100 fire doors in another government-funded project at the sports centre.
The trust again claimed the full £255,000 of funding, despite being warned by school staff that the work had not been completed and the building was still unsafe.
Staff emailed Bright Tribe saying: "The void above the ceiling has never been completed and is a fire hazard as it is completely open. If there is a fire this will spread throughout the building."
Panorama has also discovered that the trust made false claims for grants for the Whitehaven Academy in Cumbria.
Bright Tribe claimed £320,000 for energy-efficient lighting, when less than a third of the lights have been installed, and a further £202,000 to upgrade school boilers.
Instead of installing new boilers, the trust moved some old boilers from a disused part of the school.
The grants provided for the work at the Colchester and Whitehaven academies were based on estimates provided by one of Michael Dwan's companies, the businessman who set up Bright Tribe.
Mr Dwan's company Blue Support then handed the contracts to a company owned by a close associate of Mr Dwan, which then sub-contracted the work straight back to Blue Support Services.
Mr Dwan told Panorama that all of the grant money had been spent at the schools, and that his companies had made a loss on the work.
Academies minister Lord Agnew said academies had to provide more financial information than other schools and that more than 95% of trusts had no issues.
"We take the use of public money very seriously and will not tolerate those who try to exploit the system for personal gain," he said.
"But I am clear that Bright Tribe Trust is not representative of all academies, and more than half a million children are now in good or outstanding academies that were typically previously underperforming schools, thanks to innovative trusts across the country."
Mr Dwan's lawyers say the programme's allegations about the Northern Hub are untrue and that a full government audit has been completed and no issues have been raised with Mr Dwan.
They said "each and every allegation raised by the BBC" is completely denied.
---
Do you have a story for us? Want to tell us about something going on in and around Oldham? Let us know by emailing news@oldham-chronicle.co.uk , calling our Oldham-based newsroom on 0161 633 2121 , tweeting us @oldhamchronicle or messaging us through our Facebook page. All contact will be treated in confidence.