Met Office issues yellow weather warning for Oldham
Date published: 17 September 2018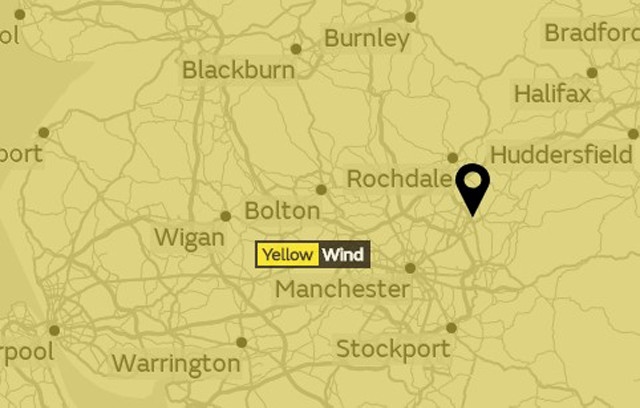 Yellow weather warning issued for Oldham
It might have been an unusually warm September day on Monday, but Oldham is preparing itself for a windy evening.
The Met Office has issued a yellow weather warning for the town.
Strong winds are expected to batter the town between 9pm on Monday and 6pm on Tuesday.
The warning says that there could be damage to trees, with large branches at risk of being blown off or tree falling in places.
As a result, there could be delays on the road, rail and air services.
It's part of the remnants of Storm Helene, which will move north-eastwards across Wales and England through Monday and Tuesday.
Spells of strong winds are expected, with the highest force gales coming on Tuesday morning.
Gusts are likely to hit 40-50mph.