Oh Bollards!
Reporter: Carl Hartley
Date published: 03 February 2019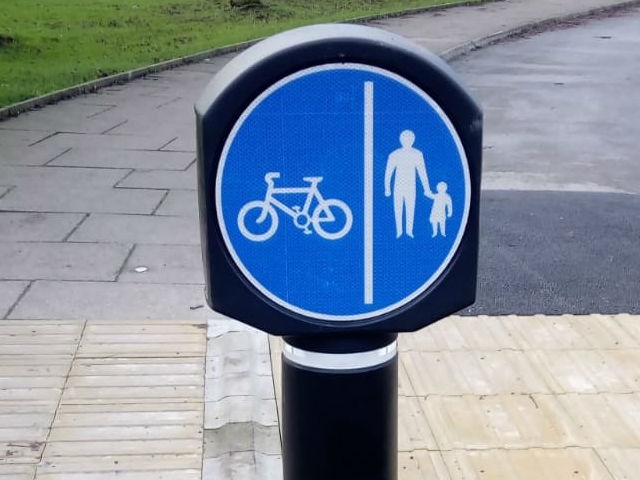 Oldham Council put the sign the wrong way
Oldham council have some questions to answer after dozy workers appear to have put some signs up the wrong way.
The bollards on Broadway in the town, which display advice on which side of the pavement people should walk and which should be used by cycles are actually telling pedestrians to walk in the cycle lane and cyclists to ride on the pavement.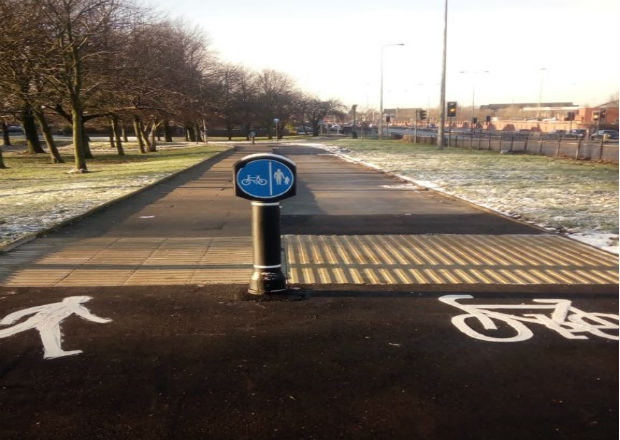 It was spotted by resident Phil Barton who tweeted: "Only Oldham Council could do this".
The Oldham Chronicle is led to believe that there are four that are the wrong way along Broadway near to Costco in the town.

Only Oldham council could do this pic.twitter.com/6YZUvwSoLe

— PHIL BARTON (@ERNBARTON) January 30, 2019
It's not the first time the town's Council workers have been left red-faced. Back in 2011 the "Welcome to Chadderton" sign was fitted on Lees Street upside down.

On that occassion a council spokesman said: "A genuine error was made by staff. We were notified by the public that same day and it was rectified within an hour."