Thousands attend Tandle Hill protest to save Oldham's greenbelt
Date published: 04 March 2019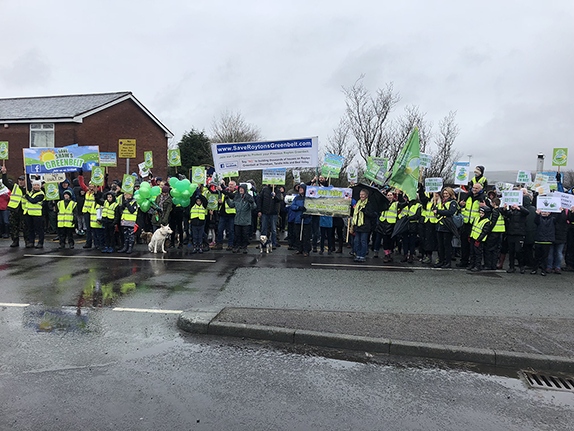 Protesters marched towards Tandle Hill park.
The weather was dismal but that didn't stop thousands of passionate protesters attending the organised march to try and help save their local greenbelt this Sunday (3rd March).
The GMSF (Greater Manchester Spatial Framework) is proposing the building of hundreds of houses on Royton's greenbelt and many locals are furious with the plans to take away what they see as 'the beautiful place' in Oldham.
The plans include, building homes on different areas of the greenbelt, including Broadbent Moss, Beal Valley and Thornham Old Road.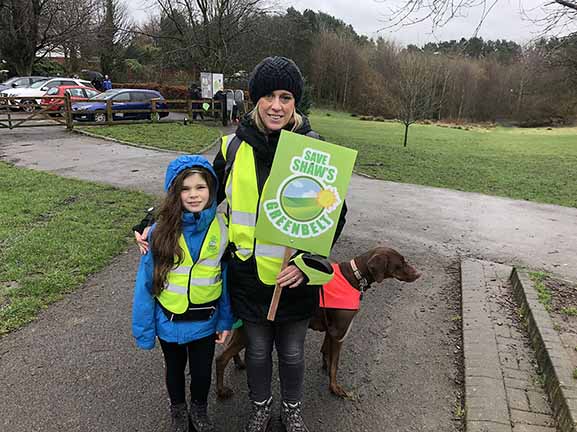 Jim Mcmahon, MP for Oldham West and Royton says "It's about the balance between being able to prepare development for the future, make sure the houses meet the demands for the future and employment needs for the future. We're recognising that people have concerns today and that balance is what the council in Greater Manchester are trying to straddle I suppose.
The thing that makes Oldham special is we are the gateway to the Pennines, anyone can live in the terrace streets of Manchester, that's where I grew up.
I choose to relocate to Oldham Borough because I wanted the best of both worlds. It's all about having somewhere that's pleasant to take your dog for a walk, for the kids to play, and having a good quality of life. A lot of the concerns you hear today are about that really and how it might effect local people."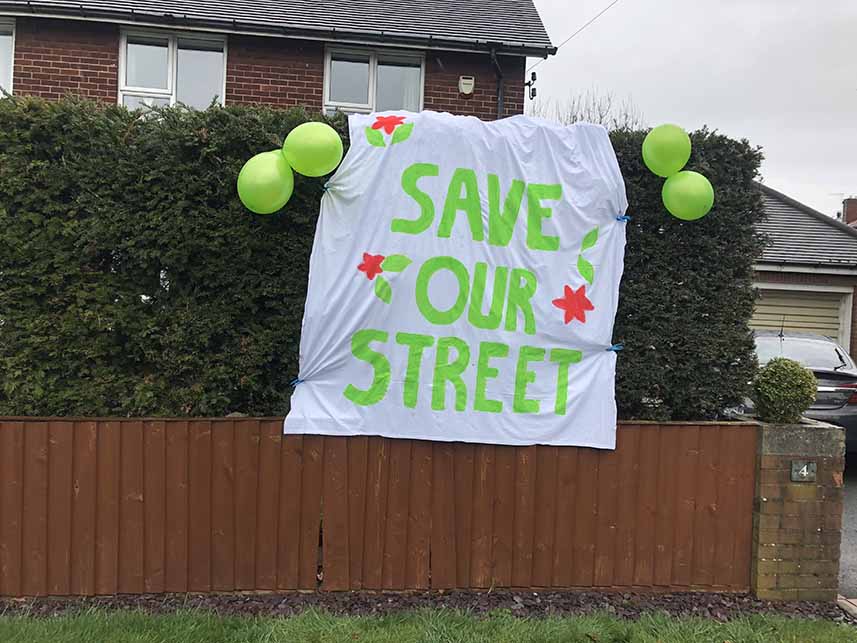 Supporters from Royton, Shaw and Newhey & Milnrow greenbelt marched to the Tandle Hill monument by 12 noon and then gathered at Tandle Hill Park to listen to public speakers and have their say on the government's decisions.
Susan O'Keeffe, a keen supporter of keeping Royton's greenbelt, said, "We've got one way in and one way out, when it's gone its gone. There's that much wildlife down there It's unreal, I've lived in Royton for over fourty years and I know these Tandle's like the back of my hands and we've got badger sets, fox's that walk in our grove. Can you imagine the pollution it's going to cause for the kids going to school."