Oldham celebrates a year of suffrage celebrations
Date published: 05 March 2019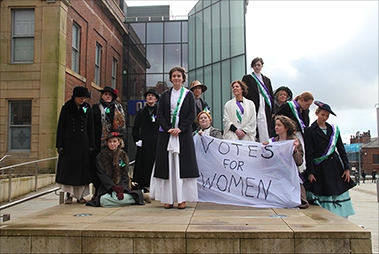 Play by Oldham Theatre Workshop about Annie Kenney's life.
Last year marked 100 years since some women were given the right to vote in Britain and Oldham council embarked on a year of events and activities to help support the cause.
Some of the many events that have taken place included, The Gallery of Oldham showcasing the work of pupils from seven Oldham schools as an art exhibition in February. This was created in the gallery's foyer as part of the Heritage Schools Programme.
A replica, suffragist caravan was used in a procession that took place in Werneth Park in July. This was to honour the pilgrimage to London that local philanthropist and suffragist, Marjory Lees embarked upon in 1913. Groups of school children, the Mayor of Oldham and local people walked in the sunshine with their placards, whilst learning about the role of Oldham woman in the suffrage movement.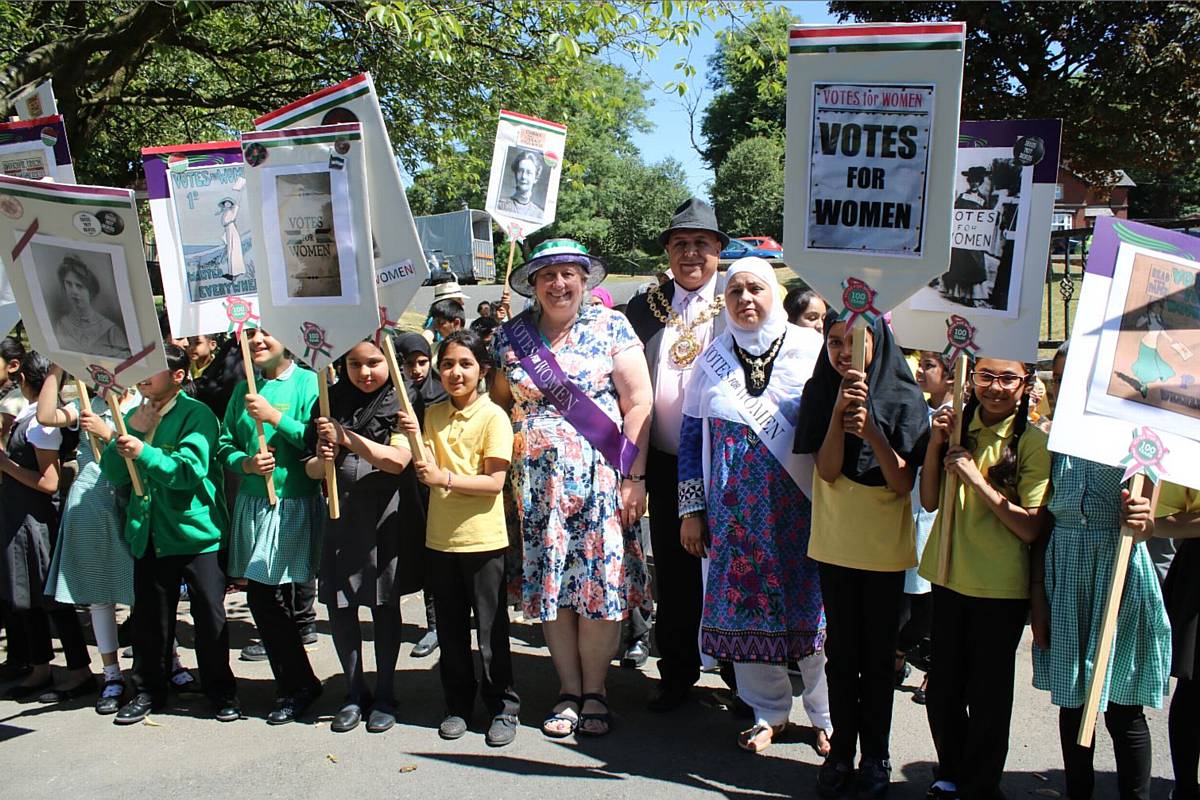 As part of the 'Peace and Plenty? Oldham and the First World War' exhibition, a letter written by suffragette Annie Kenney to her sister, back in her prison days, travelled 4,350 miles to Gallery Oldham. It was then put on display there.
The 1974 drama 'Shoulder to Shoulder' was screened at Oldham Library. One hundred people attended to watch the rare show that was a huge success. Oldham Library were only the second organisation to be granted the rights to screen it. Oldham girls choir also performed at Saddleworth Museum and Gallery.
In December, Annie Kenney's statue finally made an appearance in Parliament Square after months of fundraising by the public. Around 2,000 local people attended the reveal, including celebrities.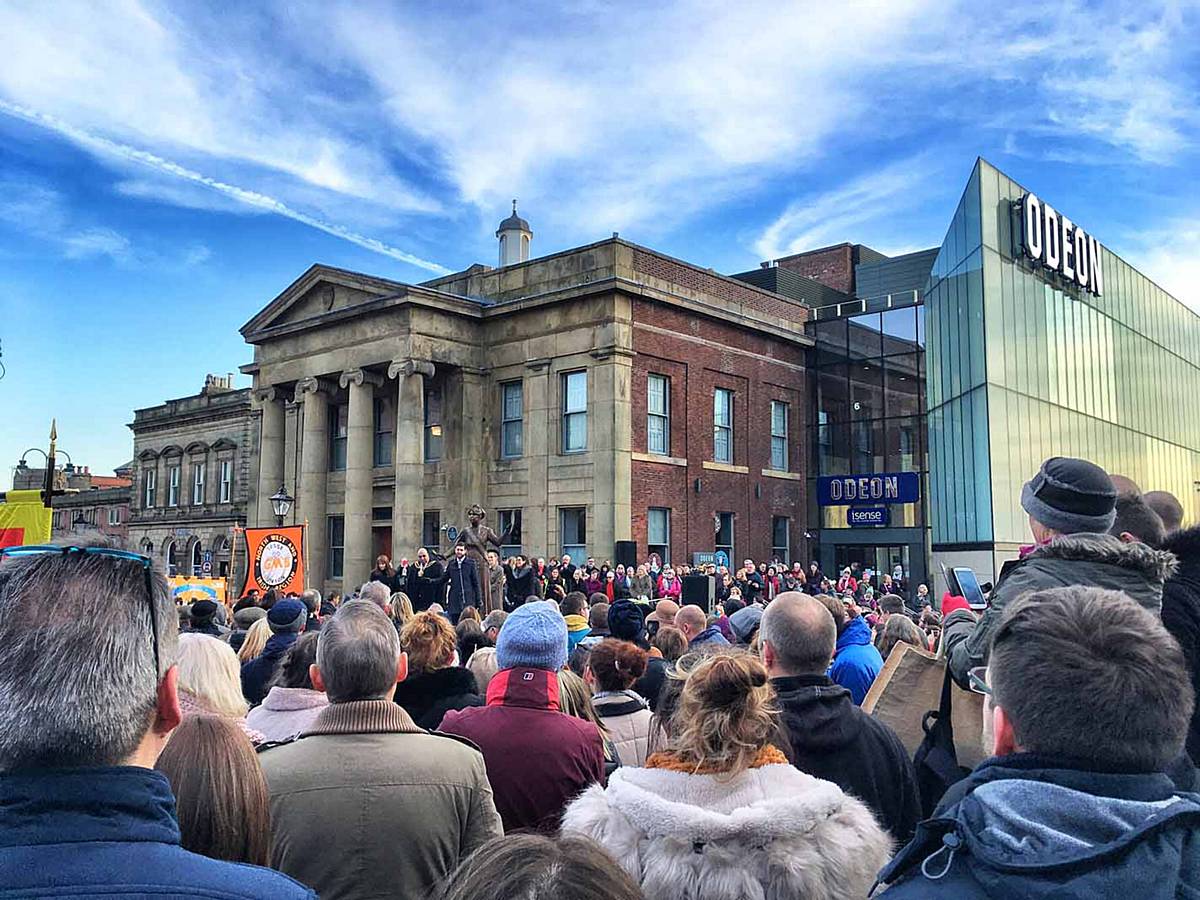 Councillor Hannah Roberts, Elected Member Champion for the Suffrage to Citizenship Programme, said, "We had a remarkable year in 2018 celebrating the centenary of some women being able to vote.
It was fantastic to see so many people acknowledge the achievements of the suffragists and suffragettes and particularly those who were from Oldham.
By highlighting the achievements of women such as Annie Kenney and Marjory Lees, I hope that people realise just how much of a struggle it was for women to get the vote and how far we've come since then, but also how far there is still to go."
Oldham Library are hosting even more events to support the cause on Saturday 9 March, 11am–4pm.