Is the festive season tough on relationships?
Date published: 27 December 2019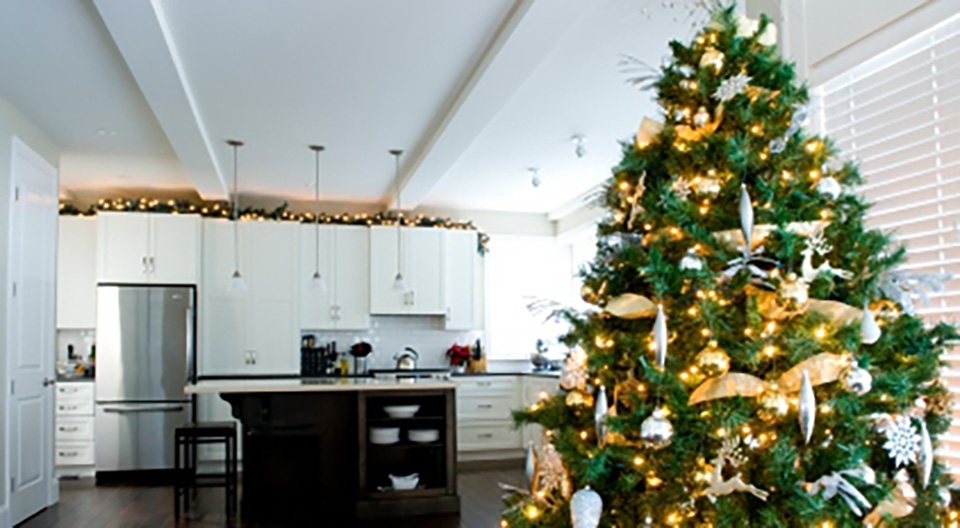 Christmas is not always a happy family time at home
New research from Direct Line Life Insurance has revealed 7.6 million parents have stayed in a relationship for longer than they would have liked with their spouse or partner because they have children together.
Over a fifth (22-per-cent) of parents that would have split up, stayed together for longer because of their kids.
While law firms traditionally report a post-Christmas increase in divorcee enquiries and HM Courts and Tribunals Service recorded 455 online divorce applications submitted between Christmas Eve and New Year's Day in 2019, many unhappy parents will be staying together for the sake of their children.
On average, parents are staying in relationships for over half a decade longer (5 years 5 months), than they would have if it wasn't for their children.
There is a clear generational difference, with parents now over the age of 55 believing they stayed in a relationship for nearly seven years longer due to their kids, compared to just over three years for parents currently under the age of 35.
It shows how attitudes are changing towards break-ups and relationships where children are involved.
Over a third of parents who stayed together (36-per-cent) believed it was better for children to have two parents at home while growing up, so stayed together rather than separating, while almost a quarter (23-per-cent) said it was because they thought the negative impact would be greater if they split up while their children were still young.
Similar numbers said it was because they wanted to give the relationship a chance (21-per-cent), they needed help raising their children (21-per-cent) or they couldn't afford to separate (20-per-cent).
Interestingly, there is a division between men and women on their reasons for staying together.
The main reason for men is because they believe it is better for children to have two parents living at home (46-per-cent), while for women it is because they cannot afford to separate with the other parent (31-per-cent).
This highlights the financial challenges many families, and especially women, can face when splitting up as the previous combined household income then needs to stretch across two properties and often cover additional childcare costs too.
For some 4.5 million people (59-per-cent) the decision to stay together for their children was mutual, while 3.1 million people (41-per-cent) kept their decision to themselves.
Over a third (38-per-cent) said even their children knew, whether because they were told (18-per-cent) or because they had guessed (20-per-cent).
Bradley Feld, a family lawyer at Molesworths Solicitors in Rochdale, said: "When we come back in for the new year there is often an increase in the number of people at least wanting to make enquiries and get information about relationship breakdowns.
"Tensions over Christmas often lead people to those decisions.
"People's relationships have often ended before Christmas of course, but there's also disputes between various members and often the issue of alcohol doesn't help as well."
Children are often the ones affected most by their parents' relationship breakdown, but Mr Feld also advised as much dialogue as possible between the couple in such cases.
"For people who are going through a more amicable separation, the key thing is the more the parties can agree between themselves, that's definitely the way to go.
"That could include finances, contact information for the children, and things like that.
"Of course if the parties think there the relationship could still be saveable there are voluntary organisations who can assist.
"There may have been arguments and tension, but the relationship could still be salvageable.
"If not, people can always seek advice from a solicitor with regard to basic information and maybe how finances can be dealt with, what will happen with the house, the children and things like that."
---
Do you have a story for us? Want to tell us about something going on in and around Oldham? Let us know by emailing news@oldham-chronicle.co.uk , calling our Oldham-based newsroom on 0161 633 2121 , tweeting us @oldhamchronicle or messaging us through our Facebook page. All contact will be treated in confidence.