Licensee fury as rent debt threatens popular pub's future
Reporter: Simon Smedley
Date published: 29 May 2020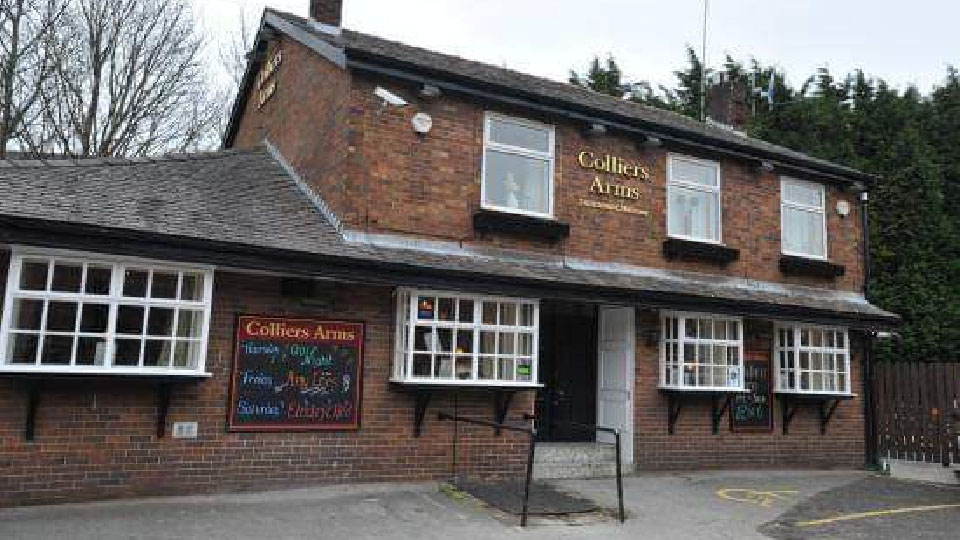 The popular Colliers Arms pub on Old Lane in Chadderton
National pub and bar operator Punch Taverns has come under fire from Chadderton licensee David Mowbray as his future in the business is under threat thanks to ever-rising rent debts.
David, aged 51, has owned the Colliers Arms business on Old Lane for 17 years.
His hard work and dedication over that period helped build the Colliers' reputation as one of the most popular pubs in Oldham.
However, with the pub looking ahead to hectic Spring and Summer, and lots of live events and features booked in, the doors were sadly slammed shut in mid-March following the Government's lockdown orders.
Despite not a penny entering the Colliers' tills though, building owners Punch Taverns have still insisted on David being charged full rent every week since the pub closed.
Punch Taverns have told David that although rent has been suspended, the full amount will be owed once the Colliers re-opens and negotiations will then take place regarding repayment.
David has received a £10,000 local business grant from the Government, but that will nowhere near cover the forecasted rent debt he will owe Punch Taverns upon reopening.
Consequently David is both fearful and angry at Punch Taverns' stance regarding their insistence to still charge full rent at this time.
David (pictured below) told the Chronicle: "When we were first told to close the doors in mid-March Punch Taverns issued a press release saying that rents had been suspended at all their pubs, but they have told these pubs that they will still be charging full rent, with the (weekly) invoices then needing to be paid once the pub reopens.
"I feel terribly let down by Punch Taverns having worked so hard to build this pub up over the past 17 years.
"I've had zero contact from Punch Taverns, no help whatsoever.
"By the time July 4 comes around, when pubs might be able to reopen, I'll be faced with tens of thousands of pounds of debt.
"Some other pub companies have reduced or even cancelled rents, or certainly offered some kind of concession like maybe just charging maybe 10% of rent until reopening.
"I have had £10,000 from the Government, but just the day before we were forced to close we took a delivery of beer and I've still got thousands of pounds worth locked in the cellar.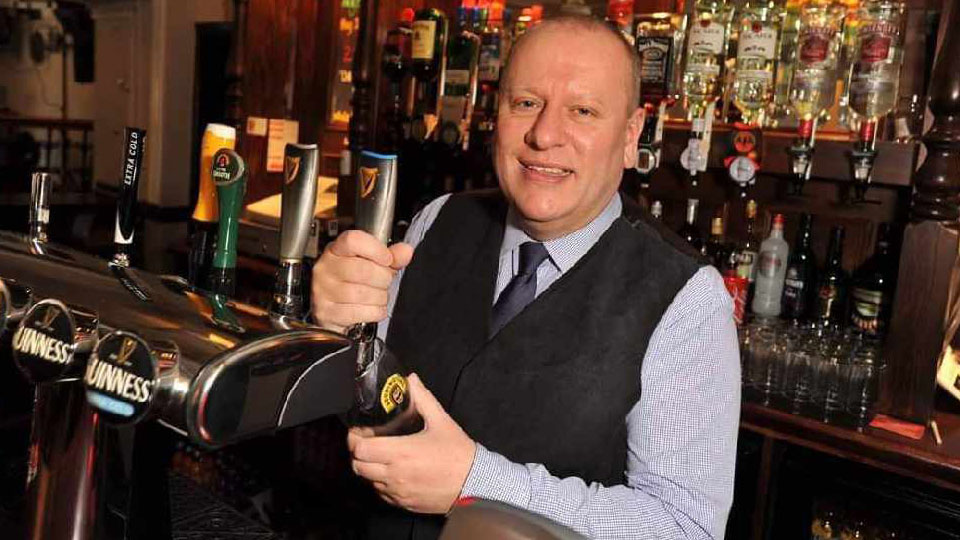 "I've still had electric, gas and water bills to pay, and I've had to fork out for a whole new security system.
"We may have been ticking along nicely before lockdown, but the pub business margins have always been razor thin.
"If I'm facing all this debt when we reopen I won't be able to pay for an extra live events or anything.
"I really don't know what the future holds."
Dave Mountford has organised the #NoPubNoRent campaign on social media.
He said: "I feel for Dave, but I know he's not on his own.
"Our campaign has had lots of exposure on the internet.
"The key point for the likes of David is that his rent is calculated on the turnover of a business and is based on fair, maintainable trade.
"How can that apply when a pub's doors are closed and business has stopped."
Punch Taverns, whose headquarters is in Burton-upon-Trent, owns approximately 1,300 bar and pub properties in the UK.
Responding to David's story, the company's Operations Director Neil Dawson said: "These are clearly extremely difficult and challenging circumstances for everyone connected with the pub industry.
"As a business, we are only ever as successful as our pubs and we are fully committed to working in partnership with all of our Publicans, including David, as we endeavour to work through this very challenging time together.
"Since the closure was announced, we have sent over 30 updates to our Publicans, keeping them fully informed on the fast moving situation, Government support and what actions we are taking.
"We immediately deferred the collection of rent and other charges for every one of our pubs until further notice and we continue to work closely with each of our Publicans on an individual basis to understand their circumstances and how to best support them, taking into account the level of Government support received and providing real financial support where it is most needed.
"On the specifics of David and the Colliers Arms, not only has David received all of our updates, but he has also had regular contact over telephone with myself and members of my team throughout the closure period.
"David's business has also been provided with financial support from Punch, in addition to his Government support, which he has accepted and we will continue to review David's circumstances in line with Government updates on reopening pubs across the UK.
"Timescales remain uncertain and it is important that we manage our own business intelligently to ensure that we can best support all of our Publicans, including David, through the current closure phase and into the subsequent reopening and recovery phases, with the aim of getting our whole business through this crisis."
---
Do you have a story for us? Want to tell us about something going on in and around Oldham? Let us know by emailing news@oldham-chronicle.co.uk , calling our Oldham-based newsroom on 0161 633 2121 , tweeting us @oldhamchronicle or messaging us through our Facebook page. All contact will be treated in confidence.