Fundraising campaign aims to help lift the lid on beating gang culture
Date published: 03 September 2020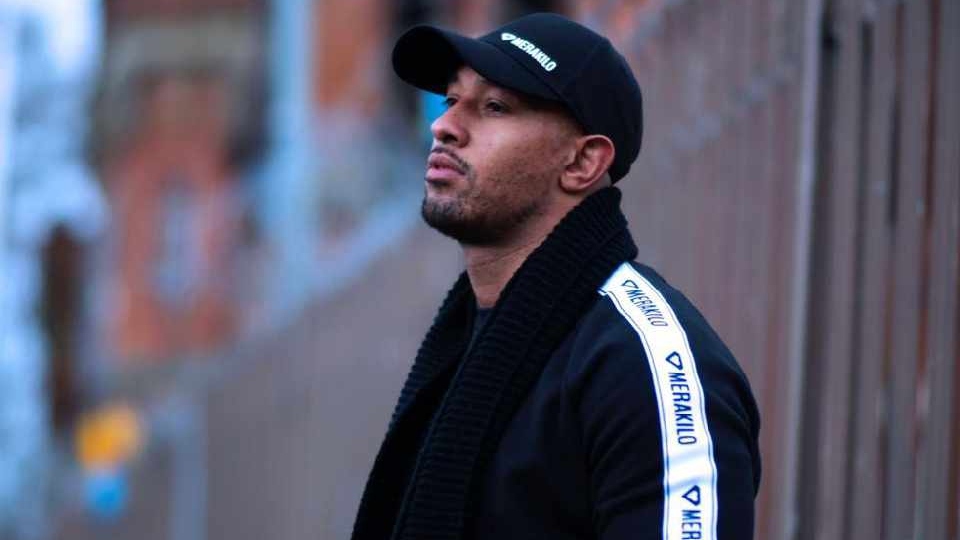 Chadderton musician and MMA professional Jaden Irving
An alternative education provider has sought to lift the lid on beating gangs and drugs in Greater Manchester as it launches its #ChallengeMcr300 fundraiser.
n:gl is founded up by teacher, David Schofield, and Chadderton-based musician and MMA professional, Jaden Irving, to make a real change to the lives of Manchester's young people through sport, music, fashion and food with a new model that guarantees long term support for those affected by drugs and gangs.
It is an ongoing support programme which keeps kids out of, or extracts them from, the city's growing gang and drug culture.
It changes attitudes and reduces barriers to jobs and homes and reduces antisocial behaviour and crime.
The programme isn't about waiting until kids have gone too far - it's about stopping them getting there.
It is delivered by people who have been part of these worlds and problems and have come out of the other end.
People who recognise the pitfalls and processes that cause a downward spiral and can use their experience to head the problems off before the young people hit rock bottom.
David said: "Throughout my career in teaching I have seen so many kids sucked into drugs and gangs either because they don't have the support they need at home, or even just because they are bored.
"Drugs are so easy to come by in Manchester and these kids don't need money to get them.
"In fact the gangs prefer it if they don't have the money to pay because they can keep them coming back for more and suck them deeper and deeper into the lifestyle."
The organisation is attempting to disrupt the traditional volunteering model that normally feeds organisations like this because founders David and Jaden believe that it causes even more disappointment in the lives of young people who have been let down by so many people already.
Whilst volunteers can provide invaluable support to young people who may have been excluded from school, or are on their way to being, they often have their own problems and financial needs and can end up having to make the tough choice to look after themselves, ultimately failing the young person just as a bond had been formed.
By using funding generated both by the government and other benefactors n:gl is creating jobs and supporting mentors with training and payment to build careers that will enable them to focus on what matters, changing lives.
The organisation uses activities that will engage young people whilst also helping them to develop life skills such as shopping, cooking, washing, ironing to enable them to live independently and be successful in getting themselves into the job market.
It does this through centres which offer all of this in a safe place under one roof.
Plus the centres have recording studios, mixed martial arts, state of the art sports simulators with an e-sports arena soon to be added.
Jaden cites learning to fight as the thing that saved him.
Jaden said: "We have created n:gl to inspire young people and give them something to get excited about in the same way I did with MMA.
"I love to see them as they are grabbed by something, be it music or sport that inspires them, and see how it changes the course of their life.
"I am not here to preach, just to help them find that one thing that gets under their skin and gives them a reason to stay off the drugs."
David and Jaden have set the ambitious goal to raise £480,000 by the end of the year to employ the necessary safeguarding leads and five mentors required to guarantee the organisation's future in Oldham, Tameside and Stockport for one year.
Year's two and three will aim to expand into Trafford, Salford and Bolton followed by Wigan Bury, North Manchester and the city centre.
Their first step in this process is to ask the wider community in Manchester to help them with their first fundraising initiative - #ChallengeMcr300.
It costs n:gl around £300 to support a young person with a mentor for two years, this also gives them daily access to the support centre so David and Jaden are asking people to commit to donate or raise £300 now.
They can do this via the crowdfunding page here
N:gl already has 50 benefactors including some of Manchester's best known musicians, actors and sports stars, as well as a host of companies and private individuals.
---
Do you have a story for us? Want to tell us about something going on in and around Oldham? Let us know by emailing news@oldham-chronicle.co.uk , calling our Oldham-based newsroom on 0161 633 2121 , tweeting us @oldhamchronicle or messaging us through our Facebook page. All contact will be treated in confidence.