Over half of LGBTQ+ people with religious parents fear coming out to them
Date published: 10 September 2020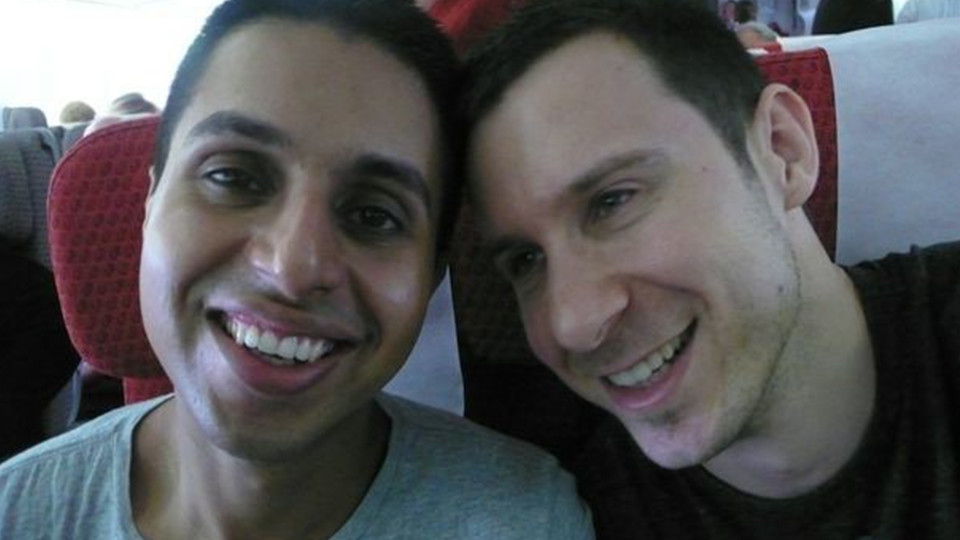 Naz and Matt
Today marks World Suicide Awareness day (10th September). Over half of LGBTQ+ people who have religious parents are not out with 64% saying they struggle with suicidal thoughts, anxiety and depression as a result of their parents not accepting them.
It was recently announced that Strictly Come Dancing will be having its first same-sex pairing in the history of the show. To those not in the LGBTQ+ community, it might seem that things are moving forward in terms of inclusivity and acceptance for everyone but unfortunately, the reality is not quite that simple.

Societal acceptance is only one part of the struggle as for the majority of LGBTQ+ individuals parental acceptance is the toughest mountain to climb, and no more so than for those who come from a religious or culturally conservative background.
According to data from the Naz and Matt Foundation, Over half (52%) of LGBTQ+ people who have religious parents are not out because of the concerns they have. Many fear violence or think they'll be be disowned.
News this week also emerged that male suicides in England and Wales were at their highest rate in two decades last year and no one knows this better than Matt who lost his partner Naz to suicide when Naz was confronted about his sexuality by his religious family.
As a result, Matt took it upon himself to raise awareness in this area, hoping to encourage parents and families to build bridges with their children to ensure they won't lose them
Matt told the Oldham Chronicle that Naz's parents told him he needed to go to a psychiatrist:
"The told him that he needed to be cured of being gay.
"That confrontation sadly really affected Naz. Imagine 34 years of having to hide your identity and in one moment for that box to be opened and for all of those things that you've been hiding to come out.
"Fearing the consequences of your own family finding out that you're gay. Naz always believed he could never come out to his family because he always believed they would do everything in their power to break us apart and actually to stop Naz from being gay.
"Two days later I got a phonecall to come home. I wasn't told why.
"As I raced up the hill, that's when I saw the road closed off, the police everywhere, crowds gathered, people taking photos - and as the police put me into that police car, that's when I glanced across to the pavement and that's when I saw the blanket and that's when I realised that my lover, my soulmate Naz was no longer here."
Research has shown that LQBTQ+ individuals who come from a religious or culturally conservative background said that parental acceptance would make them happier and make them feel safer.
Since Matt set up the Naz and Matt Foundation, he's helped hundreds of people in a similar situation to Naz's:
"Some of the parents that being born gay is a choice.They actually believe that a person chooses to be gay - why would we choose to lead a life where we get so much hate in society? Even hatred from our own family.
"We can't allow it to be accetable for LGBTQ+ children to be thrown out of their family home or abused just because of the way they're born."
If you're struggling with your mental health you can find resources on the Naz and Matt Foundation website, or you can find a list of places to turn to in Oldham here.
---
Do you have a story for us? Want to tell us about something going on in and around Oldham? Let us know by emailing news@oldham-chronicle.co.uk , calling our Oldham-based newsroom on 0161 633 2121 , tweeting us @oldhamchronicle or messaging us through our Facebook page. All contact will be treated in confidence.