Having the vaccine will not break Ramadan fast, Oldham campaigner tells British Muslims
Date published: 05 March 2021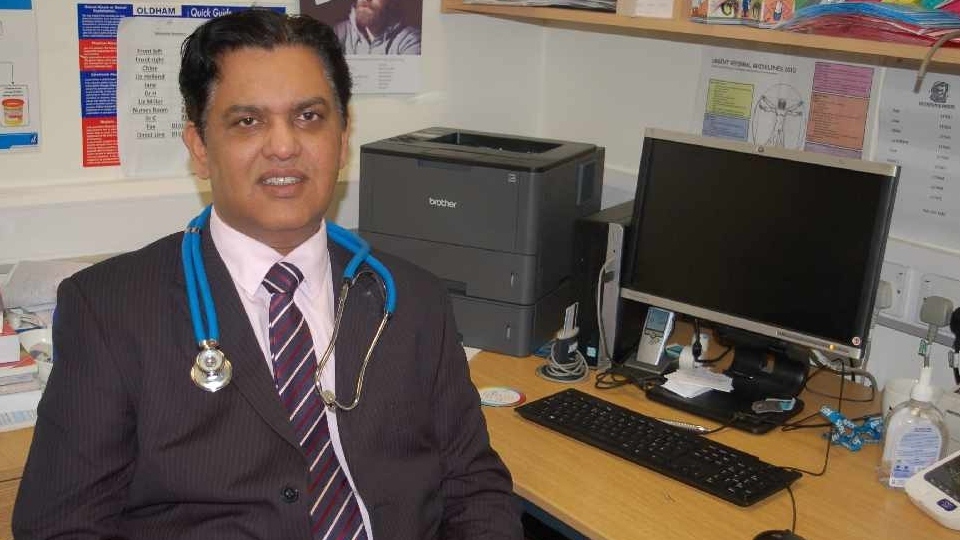 Dr Zahid Chauhan OBE
A leading health campaigner from Oldham has dismissed the need for Coronavirus jabs to be dispensed at night during Ramadan, claiming that "there is no spiritual requirement for Muslims to avoid the inoculation at any time of day."
Acknowledging that Government plans to hold specialist after-sundown clinics were "well meaning", Dr Zahid Chauhan OBE pointed out that the Holy Month had "good health at its heart" and said Muslims had a duty to be vaccinated to demonstrate to their community that they care about others.
He said: "One of the cruellest ironies of the current crisis is that people from Muslim communities are amongst those more likely to perish from the pandemic and yet at the same time they are averse to getting vaccinated.
"Aside from the spurious whispers that the serum contains pork, there are now unfounded teachings that having the jab means breaking the Ramadan fast.
"We should remember that all the measures introduced by the government to curb this vicious virus are there to protect us - and each other.
"Bukhari and Muslim Islam teaches that it is vital for every Muslim to play a full part in the life of the community."
As a medic, Dr Chauhan, who has fought a vigorous and successful campaign to ensure homeless people are amongst the first to receive the vaccine, has personally watched people die from COVID-19 and believes that life-threatening fake news has been one of the biggest obstacles to tackling the disease.
"Rumour has come from all quarters and the social media claiming that the vaccine has not been properly tested and contains data tracking and animal derivatives is particularly harmful," added Dr Chauhan.
"Older people within Britain's South Asian community often receive their information from the young at whom this nefarious nonsense is aimed."
Dr Chauhan believes that greed and the settling of old scores is behind some of the supposition.
That includes conspiracy theorists making a claim for fame plus governments with grudges against drugs companies.
He urged everyone to check their sources before sharing information with others.
During lockdown, Muslims have made an often-herculean effort to support the most vulnerable in society, distributing vital supplies to the needy and supporting our health workers with donations of food.
But specialist clinics, education drives at mosques and Islamic centres, and even appeals from senior members of the community have so far had a limited impact, with latest figures showing that uptake of the vaccine is still slower within the Bangladeshi community in particular.
Dr Chauhan said: "Far from being a reason NOT to receive the vaccine, the Holy Month of Ramadan should be the time when you should get it if eligible.
"Every tenant of our faith talks about protecting God's wonderful world and those within it.
"The fact that we have a vaccine is down to two eminent Muslim scientists – Ugur Sahin and Ozlem Tureci.
"Islam is a religion that should bring peace and mercy and guidance for all humankind.
"Let us set the best example to others by receiving our vaccine, knowing that good health is the blessing of Allah."
Dr Zahid Chauhan OBE is a national campaigner for health equalities and the founder of the Homeless-Friendly charity.
---
Do you have a story for us? Want to tell us about something going on in and around Oldham? Let us know by emailing news@oldham-chronicle.co.uk , calling our Oldham-based newsroom on 0161 633 2121 , tweeting us @oldhamchronicle or messaging us through our Facebook page. All contact will be treated in confidence.