More than 353,000 drivers caught speeding in the North West last year
Date published: 28 March 2021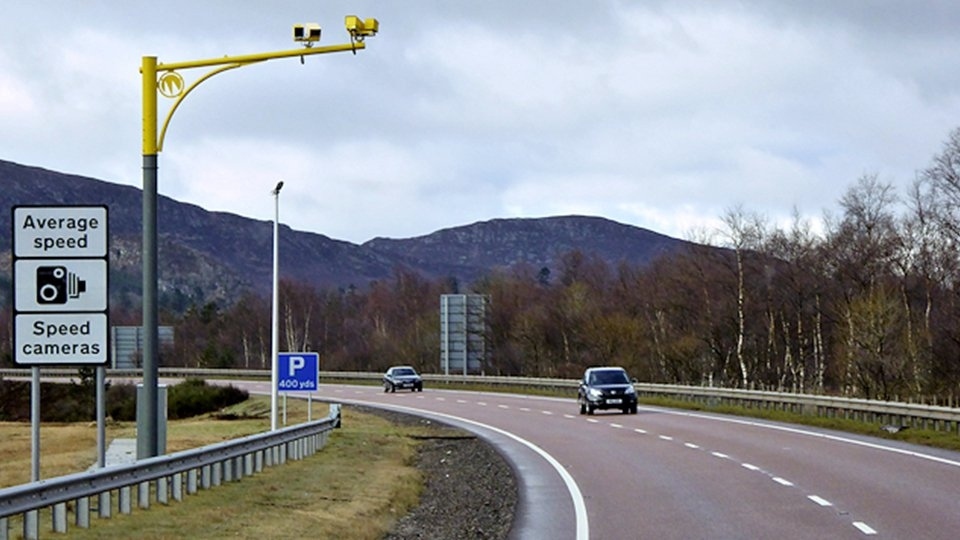 Police forces in the North West recorded motorists hitting speeds of up to 150mph in the region last year, suggesting drivers were taking advantage of empty roads during the nation-wide lockdown
More than 353,000 motorists were caught speeding in the North West last year, despite the UK advised to 'stay at home' for most of the year.
That's according to new Freedom of Information data obtained by Confused.com, which suggests drivers in the region collectively paid out at least £35 million in fines for speeding last year, based on the minimum fine a driver must being £100.
According to the data, police forces in the North West recorded motorists hitting speeds of up to 150mph in the region last year, suggesting drivers were taking advantage of empty roads during the nation-wide lockdown.
This was recorded by Cheshire Police on the M56, and by Greater Manchester Police on the A43, Kingsway.
However, this isn't the most prolific road in the region for speeding offences.
According to the data, Merseyside recorded more than 11,000 offences on Aigburth Road / Mersey Road in 2020, making it one of the worst roads in the region for speeding.
However, Greater Manchester was in fact revealed to have the highest number of speeding offences last year, with the local police force recording more than 179,000 drivers breaking the speed limit over the 12 months.
This is followed by Merseyside Police, which reported more than 66,000 offences over the year.
Speeding offences in 2020, broken down by police force in the East of England:
Police Force Speeding offences reported
Greater Manchester Police 179,142
Merseyside Police 66,102
Lancashire Police 54,900
Cheshire Constabulary 27,656
Cumbria Constabulary 25,373
The number of drivers caught breaking the speed limit in the North West last year accounted for 16% of the total UK speeding offences last year.
This makes the most prolific region in the UK for speeding. In total, a whopping 2.2 million motorists were caught driving above the speed limit, hitting speeds of up to 163mph in some regions.
While this is a 10% drop compared to 2019, it's still considerably high considering that the UK spent much of the past 12 months being advised to stay home or stay local.
Unsurprisingly, offences dropped in April following the announcement of a UK-wide lockdown, although 84,452 motorists were still caught travelling above the speed limit during this time.
However, this almost doubled to 165,609 in May when restrictions started to ease.
And offences continued to increase over the summer, peaking at 225,297 in July.
If a driver is caught speeding, they'll be on the receiving end of a minimum £100 fine.
This means that UK drivers collectively paid out an eye-watering £200 million in fines last year.
However, in some cases, drivers could expect to be paying a significant amount more.
A change in the law in 2017 means that drivers caught speeding could have to pay up to 175% of their weekly salary in fines, depending on the extent of the offence.
However, without one clear sum for all offenders, it can be confusing to know exactly how much someone can expect to pay.
To give drivers an idea of how much they could be forking out for breaking the speed limit, Confused.com has created a speeding fine calculator, which works out the total fine based on their income and the severity of the offence.
Speeding is an extremely dangerous offence which puts a lot of people at risk.
And according to Confused.com's research, there are many ways it has affected offenders.
More than two in five (42%) drivers have been caught speeding at one point, and of these, one in seven (15%) claim their life was affected as a result, including losing their job.
A third (31%) also claimed their car insurance has increased since being caught.
While quieter roads might seem like a safe opportunity to ramp up the speed, it's clear the consequences certainly far outweigh the benefit of getting home that little bit quicker.
Alex Kindred, car insurance expert at Confused.com, said: "It's worrying to think that many people took advantage of quieter roads during lockdown to ramp up the speed.
"Speed limits are in place for a reason – to keep road users and pedestrians safe.
"If you're caught speeding, you could be paying out up to 175% of your weekly income – this could be up to £1,000 for some drivers, or £2,500 on a motorway.
"But it is confusing to work out the penalty with the rules changing depending on the severity of the offence.
"Our speeding calculator will show just how much you could potentially be forking out, even for going a few miles an hour over the limit.
"Stick to the limit and avoid a hefty fine."
---
Do you have a story for us? Want to tell us about something going on in and around Oldham? Let us know by emailing news@oldham-chronicle.co.uk , calling our Oldham-based newsroom on 0161 633 2121 , tweeting us @oldhamchronicle or messaging us through our Facebook page. All contact will be treated in confidence.