Week-long celebrations planned to mark new temple opening
Date published: 27 July 2022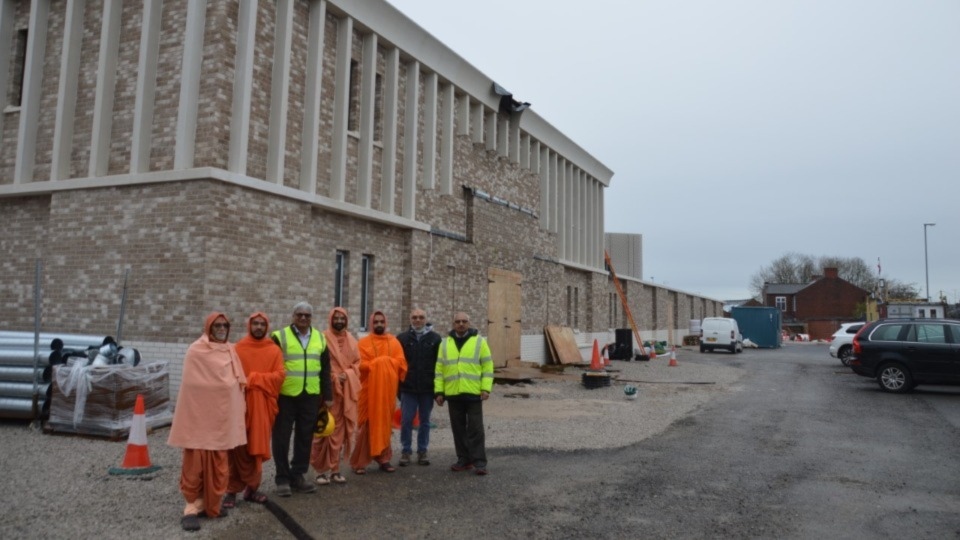 The first brick laid at the new temple site was laid in 2019 and, though the pandemic caused months of delays and thousands in rising costs, the temple will be officially opened with a series of events starting on Saturday
Worshippers at Oldham's new multi-million-pound temple have shown the power of communities working together to achieve great things.
The Shree Swaminarayan Mandir group has, since 1977, been based at a former Baptist Church in Lee Street.
But now, thanks to a staggering £7million budget raised entirely by the community and local residents, the group is opening the doors to a new purpose-built temple in Copster Hill Road with a week-long celebration.
The first brick laid at the new temple site was laid in 2019 and, though the pandemic caused months of delays and thousands in rising costs, the temple will be officially opened with a series of events starting on Saturday (July 30).
The temple will be a multi-use facility, with social and sports areas in addition to classrooms and a youth club.
It is expected to be frequented by younger members who have dovetailed their skills and abilities with their older counterparts, many of whom are retired and are able to donate more time to the building's construction.
Benefiting from the donation of many of the materials for the project, the Oldham group has also been blessed with help from further afield, with members of affiliated temples in Cardiff, Bolton and London travelling in each weekend since last September to help out.
Those volunteers helped the number working on-site to reach up to 100 people on any given weekend.
The new temple's crowning glories aren't home-grown, however.
The stunning gate at the entrance is hand carved using marble imported from India and four of the team who sculpted the elaborate piece have made the journey to Oldham for its installation in time for the grand opening.
Inside the temple stands the central altar, also hand carved in India, which arrived on the site this week.
Those bespoke features mean Oldham now has a temple that will serve as a focal point for members of the community, whatever their religious beliefs.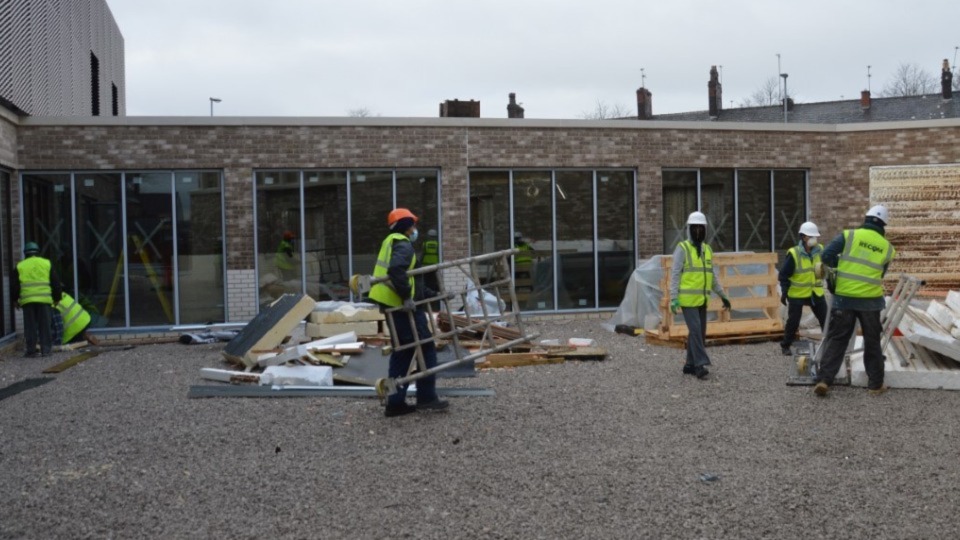 President of the Shree Swaminarayan Mandir group, Hitesh Bhudia, said: "The temple is funded by donations, including much of the materials which we received from local businesses and the help of local contractor.
"Its creation was delayed by Covid and we lost an estimated four-to-five-month delay, but the help of the community allowed us to keep the costs to a minimum.
"When you consider that the Lee Street site was bought for £6,000 in 1977, this has been a massive undertaking.
"The average weekend would probably see between 80 and 100 men and women, from Oldham and other affiliated temples, working on the temple.
"Though there were some tradespeople leading the way with instruction, it was a case of most of us being volunteers who were learning on the job.
"Some enjoyed the work so much they're now looking to change careers and go into construction.
"A couple of volunteers have given up their jobs so they could work full-time at the site and another couple, who are retired, have relocated from London to see the project through to completion.
"To mark its opening we expect we'll see between one and two thousand people come to events during the week and maybe up to 6,000 at the weekend.
"We've had lots of help and support from Jim McMahon, our local MP, and in recent weeks Oldham Council have got on board with what we're trying to do so that has been a huge boost.
"This is more than just a place of worship, it'll be a new way of life for people wanting to use it, whether they are here for services, learning or sports.
"We wanted to create to show the power that communities have if they work together.
"We are proud to be a member of the Oldham Inter-faith Forum, whose aim is to improve relations between various faiths in the community and the new temple will help us to do that."
For details on the temple and the planned celebrations, please visit: www.oldhammandir.faith
---
Do you have a story for us? Want to tell us about something going on in and around Oldham? Let us know by emailing news@oldham-chronicle.co.uk , calling our Oldham-based newsroom on 0161 633 2121 , tweeting us @oldhamchronicle or messaging us through our Facebook page. All contact will be treated in confidence.