OfficeTeam swoop to acquire ZenOffice
Date published: 09 May 2018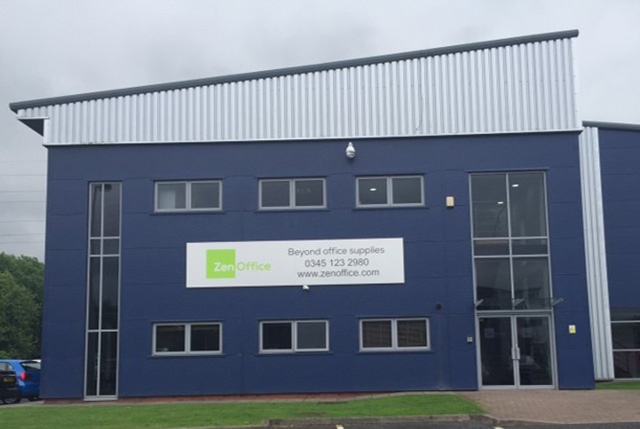 The ZenOffice headquarters in Chadderton
ZenOffice, a £15 million business services company based in Chadderton, have announced their acquisition by OfficeTeam.
Zen will run independently under their existing management and will bring complementary strengths, particularly in the small business supplies market as well as strength and infrastructure in the MPS market.
Les Kerr, Zen's CEO, said: "We are delighted to have completed on the transaction with OfficeTeam.
"Zen has seen tremendous growth in recent years and the coming together of these two great businesses under the same group can only help further develop the business.
"OfficeTeam, with its proven track record and highly experienced management team was the clear choice for Zen."
The acquisition comes after eight consecutive years of growth for ZenOffice.
Zen are exceptionally strong in the rapidly growing MPS market, having won the prestigious Xerox Gold Concessionaire Partner of the Year for the second time, as well as having excellent growth in business supplies solutions, providing its wide-ranging customer base a one stop shop for all consumable, capital and infrastructure requirements.
Commenting on completing the acquisition of Zen, Jeff Whiteway, Group CEO of OfficeTeam, added: "I have known the Zen business and the senior directors for many years, highly respect them and take this opportunity of welcoming them and their employees into the group."