Brookdale's promotion push
Date published: 08 June 2018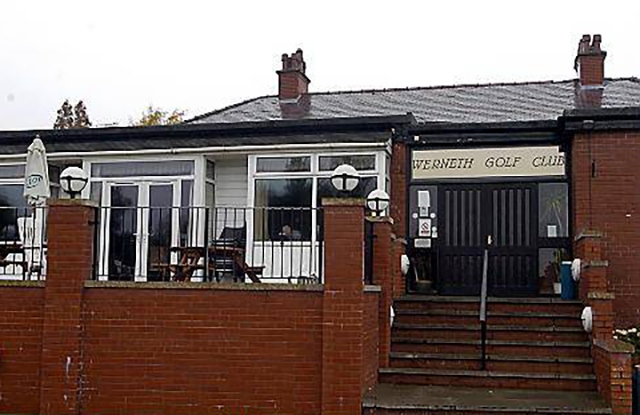 Werneth demolished Dukinfield 8-0
Golf round-up
Brookdale pulled off a superb 7-1 away win at North Manchester to improve their chances of promotion back to the Oldham and District Golf League Premier Division.
The Championship pacesetters found the Rhodes course to their liking and there were wins for Neil Trolan and Paul Spence (5&4), Keith Loftus and Charlie Clough (2&1) and debutant Johnny Bussey and stalwart Pete Buckley (1up), while Paul Wood and Gaz Smith claimed a half.
North's setback gave Stamford the chance to move second at the halfway stage of the league programme, and they took full advantage with an 8-0 win over Saddleworth.
Back in the Premier Division, Werneth produced their third big home win - an 8-0 demolition of Dukinfield to join inactive Ashton at the top.
Chris Cordwell's side had wins from Mark Abbott and Michael Farrimond (4&3), Lee Rowbotham and James Buckley (5&4), Mark Furnival and Ben Gourney (4&3) and Gareth Hey and Johnny Dooley (3&2).
Spare a thought for scratch player Jack Suttie. He was five under in Denton's clash with Blackley... and lost.
The reigning champions stayed rooted to the foot of the table losing 6-2 at home.
In the B divisions, Blackley nudged ahead in the East thanks to a 7-1 home win over Denton, while Dukinfield were beating Werneth 6-2.
And Brookdale now lead the West by five after a 6-2 home win over North as Castle Hawk lost ground when held to a draw by visitors Oldham.
RESULTS
A Premier
Wernth 8, Dukinfield 0; Denton 2, Blackley 6; C&R v Ashton (postponed).
A Championship
Stamford 8, Saddleworth 0, North Manchester 1, Brookdale 7. Free date: Oldham.
B East
Dukinfield 6, Werneth 2; Blackley 7, Denton 1; Ashton 6, C&R 2.
B West:
Brookdale 6, North Manchester 2; Castle Hawk 4, Oldham 4; Saddleworth v Stamford (postponed);
A Premier
Werneth 4 3 0 1 23
Ashton 4 3 1 0 23
Dukinfield 5 1 3 1 18
Blackley 5 1 2 2 18
C&R 4 0 2 2 12
Denton 4 1 0 3 10
A Championship
Brookdale 4 3 1 0 25
Stamford 4 3 0 1 20
North Man 4 2 0 2 19
Saddleworth 4 1 1 2 10
Oldham 4 0 0 4 6
B East
Blackley 5 2 3 0 27
Dukinfield 5 3 2 0 26
Denton 5 1 3 1 19
Ashton 5 1 2 2 18
C&R 5 1 2 2 18
Werneth 5 0 2 3 12
B West
Stamford 4 3 0 1 25
Castle Hawk 5 2 2 1 23
North Man 5 1 2 2 18
Oldham 5 0 4 1 17
Saddleworth 4 2 1 1 15
Brookdale 5 1 1 3 14