Learning from a true champion
Date published: 12 June 2018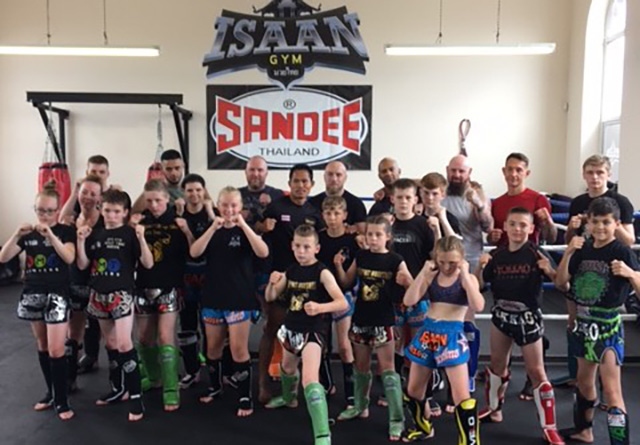 Multiple Muay Thai champion Yo Yodphet at the Isaan Gym
Training staff and students enjoyed a seminar with multiple Muay Thai champion Yo Yodphet at the Isaan Gym in Oldham.
A veteran of over 250 fights, Yodphet now runs his own gym - Yodphet Muay Thai - in County Durham in the north-east.
The event was a huge success, with participants travelling from across the north-west to train with Yodphet.
Isaan head coach Steve Donnelly said: "It was a pleasure to have Yodphet at the gym, sharing his knowledge.
"We never stop learning and evolving at Isaan Gym, and this is showing with the quality boxers we are now producing.
"It was excellent for all are juniors boxers to get the opportunity to train with a superstar like Yo."
Isaan gym is a full-time gym based in Derker.
For further information on Muay Thai classes, contact head coach Steve Donnelly on 07873 663868.