Roughyeds announce new kit sponsorship deal
Date published: 21 January 2019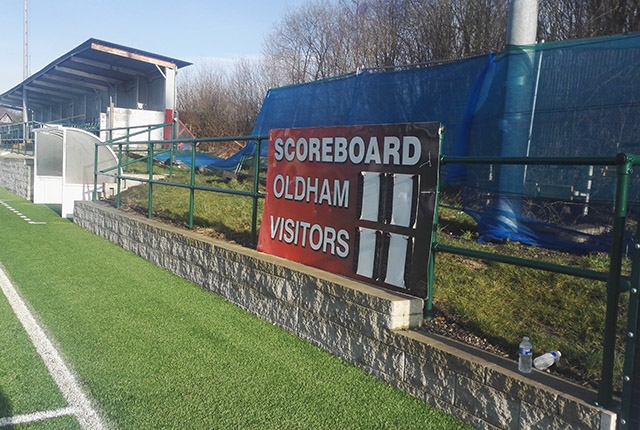 Roughyeds announce new kit sponsorship deal
Oldham RL Club has announced a new kit sponsorship deal with a national marketing company.
Purpose Business and Marketing Ltd has clients up and down the country.
It's managing director is Julie Collins, a keen Oldham supporter and a club volunteer, who is giving her time, money and professional expertise to drive Roughyeds forward.
As part of the club's volunteer managerial team, Julie led a public meeting at which she delivered a presentation about the challenges that lie ahead for the club in rugby league's changing landscape.
Speaking from Cornwall, where she was on a business trip, she said: "Sponsorship of this kind is a first for the company, but to set up a partnership with Oldham RLFC couldn't be better as far as I'm concerned.
"We are proud to sponsor Gareth Owen, our club captain, but our company name will now be on the sleeves of the players' jerseys and we couldn't be happier about that.
"I fell in love with rugby league in 2014 and, having lived in Tameside all my life, I very soon fell in love with Roughyeds.
"By 2017 I was helping out when and where I could and my involvement has moved on from there.
"All the volunteers work desperately hard and with total commitment, but there is so much more we could do, given the time and available personnel.
"I'm disappointed RFL funding isn't where it needs to be but that's all the more reason why I, and others, are keen to help."
As a proud Mum and grandmother, Julie has lots of connections with the borough and her maiden name, would you believe, was 'Oldham'.
Her daughters went to Bluecoat School and one of them is now a maths teacher in the town.
Julie added: "I'm all over the country running the business but I'll do what I can to help in putting my time, energy and some money into the club via this sponsorship."
She chairs the local Enterprise Adviser Network, which works with Oldham secondary schools on careers and other initiatives, and she represents Oldham RLFC in its links with Oldham Pledge and the borough's primary schools.