Isaan produces 3 New British champions
Date published: 24 May 2022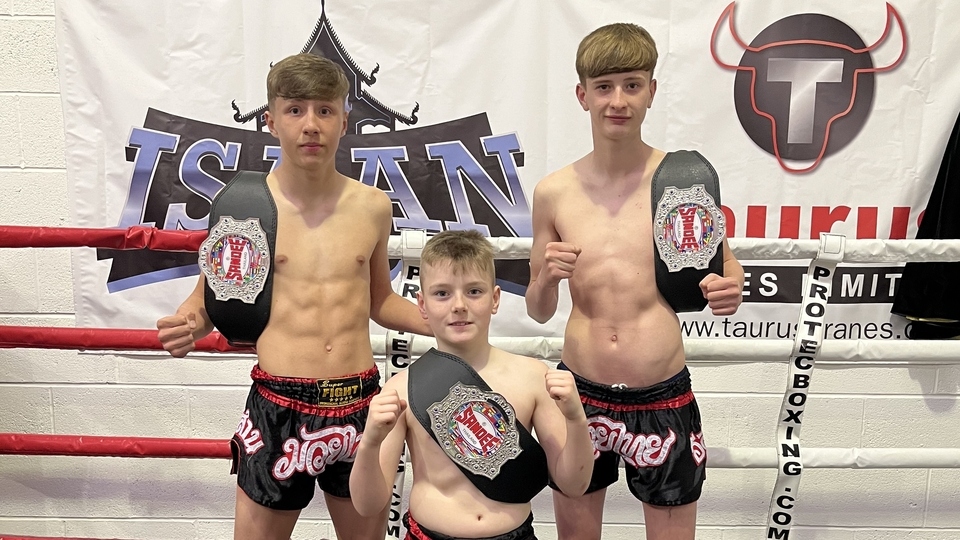 Tommy Lowe, Leo Deakin and Brayden Watson from Isaan Muay Thai
Isaan head coach Steve Donnelly is delighted after 3 of his boxers walked away as new British champions after competing in the Sandee Open at Barnsley Metrodome on April 23.
The new champions are Tommy Lowe (15), Leo Deakin (9), Brayden Watson (15).
Proud Steve said " this is the hardest junior Competition in Europe."