Olympic hockey star Kate heads to Oldham next month
Date published: 14 February 2018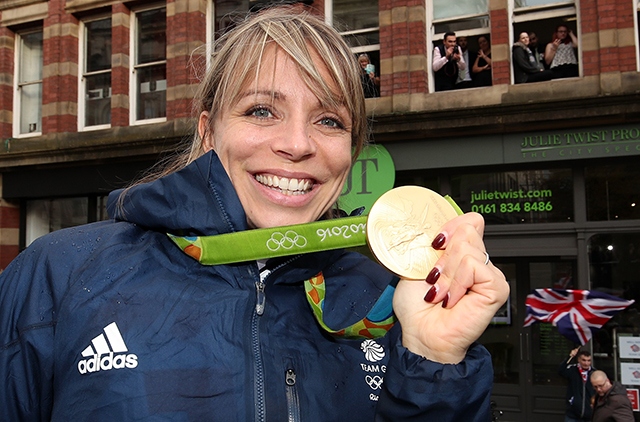 Kate Richardson-Walsh is heading to Oldham
Hockey legend Kate Richardson-Walsh is set for a hectic day in Oldham on Friday, March 16.
Withington-born Kate will spend the morning at Kingsland School, delivering an inspirational talk during assembly before then taking to the playing field to give an exciting hockey lesson.
The evening focus then turns to the Hotel Smokies Park in Bardsley, where Kate is the chief speaker and special guest at Oldham Hockey Club's presentation - 'An evening with Kate Richardson-Walsh'.
Kate (37) is an Olympic Gold and Bronze medal winning English hockey player, and former team-mate of Oldham star Nicola White.
She was capped a record 375 times for her country and was the England and Great Britain captain for 13 years.
Tickets for the evening of great food, entertainment and dancing, cost £35 per person, or £300 for a table of 10.
To book yours, log on to: www.oldhamhockey.org.uk/fundraiser