Renowned artist heading to Gallery Oldham
Date published: 03 May 2018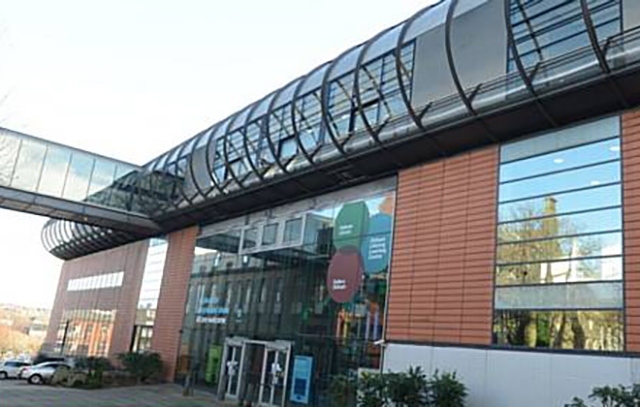 Gallery Oldham will host an exhibition by Richard Long from May 26
Gallery Oldham will host an exhibition by renowned British artist Richard Long from May 26 - September 15 as part of Artist Rooms.
The exhibition brings together photographs, prints and sculpture, from the Artist Rooms collection, owned jointly by the National Galleries of Scotland and Tate.
Born in 1945, Richard Long is one of the most influential British artists of his generation.
During the 1960s, Long explored a radical new approach to material and form that changed the nature of sculpture.
Long's art is directly connected to the landscape, and to his experience of making solitary walks in remote regions in Britain and all over the world.
Long makes sculptures in the landscape, which he documents through photography, text and map works, as well as creating sculptural installations in galleries and other indoor spaces.
This Artist Rooms exhibition offers an insight into Long's impressive 50-year career, and includes some of Long's most celebrated work, including A Line Made by Walking, which he created in 1976 while still a student at Central Saint Martins art school in London.
This hugely influential photographic work documents a straight track that Long created by walking back and forth through grass.
It's blending of performance, sculpture and photography, combined with an abundant respect for nature, is remarkably consistent with the creative approach he has adopted throughout his career.
Although much of Long's work is made outdoors, the artist also creates sculptures by bringing natural materials into the gallery.
Cornish Slate Ellipse (2009), which will be the centrepiece of the exhibition at Gallery Oldham, is one of these indoor works in which differently shaped rocks sourced from a Cornish slate quarry are arranged on the floor within the contours of an ellipse.
For this exhibition, Long has also lent two recent text based works to Gallery Oldham: Places Speeds (2016) and The Changing World (2017), which will be exhibited for the first time.
Sheena Macfarlane, Head of Heritage, Libraries and Arts, said: "It's fantastic that the work of such an esteemed artist as Richard Long will be on display at Gallery Oldham.
"This will appeal to not only a local audience, but should attract art-lovers from across the north west.
"We're really looking forward to sharing his work with visitors."
This exhibition draws from Artist Rooms, a touring collection of over 1,600 works of modern and contemporary art by more than 40 major artists.
The collection is displayed across the UK through a touring programme, supported by Arts Council England, Art Fund and Creative Scotland.
Since 2009, 40 million people have visited more than 150 displays at over 75 museums and galleries.