Scaling the heights for the Alzheimer's Society
Date published: 21 May 2018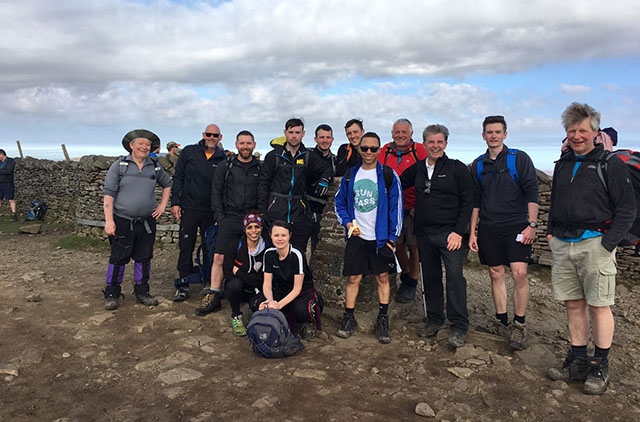 Sixteen Cadent employees took on the Yorkshire Three Peaks challenge
They're used to going the extra mile to keep energy flowing in North West England.
Now, this team from local gas network Cadent have gone 25 more – and scaled three big peaks too – to raise over £5,000 for the Alzheimer's Society.
Sixteen Cadent employees, mostly based at the company's main North West regional office in Mersey Road North, Hollinwood, took on the Yorkshire Three Peaks challenge.
They scaled Pen-y-ghent, Whernside and Ingleborough in around 10 hours, climbing a total of more than 5,000 feet and recording around 53,000 steps each.
Kathryn McGill, one of the organisers, said: "It's a great cause. Everybody knows someone who is affected by dementia.
"We raised over £2,700 through sponsorship and Cadent has pledged to match that."
Cadent is the UK's biggest gas network, ensuring gas reaches around 11 million homes through a network of 131,000km of pipes.
The Alzheimer's Society is Cadent's current chosen charity, with staff helped to become 'Dementia Friends' and challenged to raise £100,000 over two years.