Are you ready to Find Your Future?
Date published: 02 July 2018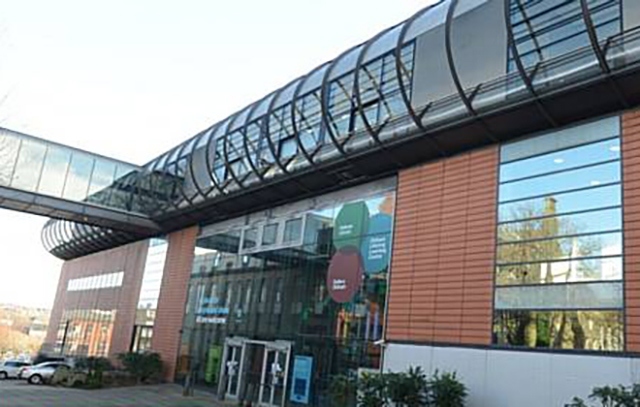 'Find Your Future' takes place at Gallery Oldham on July 14
Greater Manchester Higher are working together with First Choice Homes Oldham to present 'Find Your Future' - a free community event, which takes place on Saturday, July 14 from 12-4pm at Gallery, Oldham.
'Find Your Future' aims to provide the local community with an opportunity to find out more about career pathways, further and higher education routes for 11-18 year olds and activities for the whole family.
The Greater Manchester Higher team will be on site hosting a higher education information, advice and guidance room with games, quizzes, and the chance to speak to students from University Campus Oldham.
Vicky Sinfield, Oldham, Stockport and Tameside Hub Manager for Greater Manchester Higher, said: "At Greater Manchester Higher we aim to raise the aspirations of young people and provide high quality, impartial information, advice and guidance about higher education.
"In addition to working with our targeted schools and colleges, we are also committed to working in our communities to ensure our messages reach all young people and their key influencers."
First Choice Homes Directions employment service will be on-hand throughout the event, offering help with CV's, alongside job application hints and tips.
In the past year, the Directions service has helped hundreds of First Choice Homes customers, including supporting 370 people into employment and 68 people into work experience placements.
Emma Cafferky, First Choice Homes Oldham's Stronger Communities Manager, said: "The event aims to raise educational and employment aspirations, this is a positive partnership between GM Higher and First Choice Homes Oldham, linking communities and education while delivering an event for the benefit of Oldham residents."
The day will feature a range of workshops, from Medical Mavericks and their amazing mini hospital, MADE training's 'Power Hour' revision sessions and wellbeing and mindfulness with TOG Mind.
Visitors can also experience a theatre performance with 2Engage as well as story time and play sessions with Oldham Play Action Group for younger children.
'Find Your Future' is an event that will provide the local community with an opportunity to find out more about education routes, the chance to explore future options, and to enjoy a fun-filled day!
To find out more and to make any advanced bookings for the workshops, log on to: http://gmhigher.ac.uk/events/oldhams-community-day/