Letter: If we can measure UK food poverty we can fix it
Date published: 13 November 2017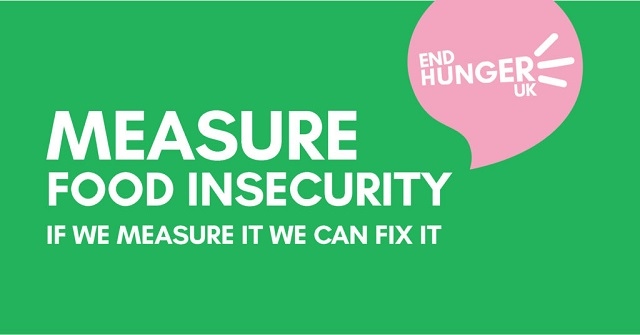 UK Food Poverty
Dear Editor,

Every day in the UK people are going hungry because they cannot afford to eat.
Readers may know someone in this position, or maybe this is you.
However, some MPs don't know how big the scale of this problem is because, surprisingly, they do not collect statistics on how many people can't afford to eat, or worry about where their next meal is coming from.

I am very concerned that many people in the UK either can't afford to eat or are worried about where their next meal is coming from.
However, I was shocked to learn there is no measure of food insecurity in the UK which tells us how many people are in this situation.

Food insecurity impacts people up and down the country.
We know this is an issue because food bank use is on the rise.
We also know that food bank use significantly under represents the number of families in our community who are food insecure.
UNICEF data shows that as many as 1 in 10 children are in families that are experiencing severe food insecurity. As we prepare to leave the European Union, food prices are likely to rise, putting further strain on the ability of working families to afford enough healthy food.
This is clearly a problem we should monitor.

We have a chance to change all of this and challenge UK Food Poverty.
Emma Lewell-Buck MP has created a 10-minute Rule Bill which asks the government to start measuring food insecurity across the UK. This will be heard by MPs on 29 November.
It is really important that we get as many MPs as possible to support this bill.

Concerned readers can ask their MP to support the 10-minute Rule Bill in a few moments at:

http://endhungeruk.org/measure/
Thank you.
Yours,

Andrew Wastling
The views expressed are those of the author of the letter and not those of Oldham Chronicle.