Children reminded to take extra care in the kitchen
Date published: 16 February 2018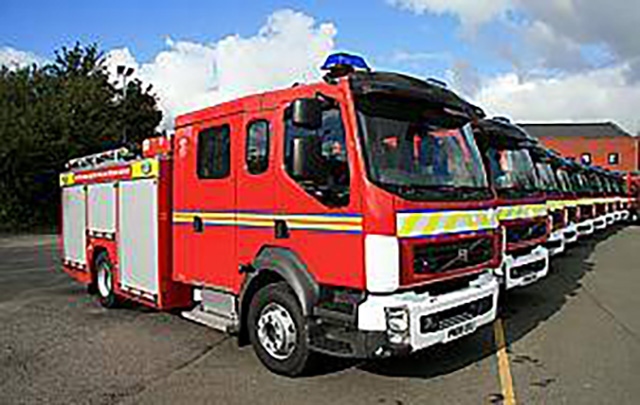 Greater Manchester Fire and Rescue Service have issued a half-term safety reminder
During the February half term, many children across Oldham will doubtless have been spending more time in the kitchen.
But whether they're lending a hand or simply seeking a snack, it's important to make sure that they know the hazards of a hot hob and the dangers that come with being in a kitchen.
As part of the national fire safety campaign, Greater Manchester Fire and Rescue Service (GMFRS) is encouraging parents and carers to make any kitchen activities a chance for children to learn about cooking safety.
Alison McDonald, Prevention Service Support Manager at GMFRS said: "There are lots of creative and fun ways to teach children about cooking fire safety. It's vital that they know what to do if the worst should ever happen.
"Why not take the chance to pass on some tips and guidance on fire safety in the kitchen? Testing your smoke alarms is a great way to show children the correct way to minimise the risks from fires in your home.
"Young children are admitted to hospital every day because they've been burned or scalded in the home; a hot drink can scald a small child or baby even 15 minutes after it's been made, so keep them out of reach of children"
"In Greater Manchester between 2014/15 and 2016/17, 67 per cent of all accidental dwelling fires in Greater Manchester started in the kitchen. The top three sources of ignition for those accidental fires are the cooker (51 per cent), the grill/toaster (14 per cent and a separate ring/hot plate (11 per cent).
"It is essential that we reduce this amount even lower and make sure that cooking in the home is done safely. It is crucial to remember to never leave anything unattended when in the kitchen, whether that's your food or your children!"
A recent report from the Home Office similarly concluded that: "Cooking appliances were the source of ignition in 49 per cent of accidental dwelling fires and 50 per cent of non-fatal casualties in accidental dwelling fires in 2016/17, and was by far the largest ignition category. In contrast, in 2016/17, there were only 9 per cent of accidental dwelling fire-related fatalities where the source of ignition was cooking appliances."
Safe and Well visits are free home visits delivered by Greater Manchester Fire and Rescue Service staff to prevent fires and improve wellbeing for householders. Visits might include the fitting of free smoke detection and fire risk reduction equipment, fire safety advice, or signposting to other help and advice.
To book a visit, call 0800 555815 or book online.
TOP tips for staying safe in the kitchen:
Take care if you need to leave the kitchen whilst cooking. Take pans off the heat or turn them down to avoid risk.
If a pan catches fire, don't take any risks – Get Out, Stay Out, and Call 999.
Double check the hob is off when you've finished cooking.
Keep tea towels and cloths away from the cooker and hob.
Take care if you're wearing loose clothing – this can easily catch fire.
Avoid leaving children in the kitchen alone when cooking. Keep matches and saucepan handles out of their reach to keep them safe.
Take care with electrics – keepleads and appliances away from water and place grills and toasters away from curtains and kitchen rolls.
Keep your equipment clean and in good working order. A build-up of fat and grease can ignite a fire.
Don't cook after drinking alcohol.
Hot oil can catch fire easily - be careful that it doesn't overheat.
Never throw water on a chip pan fire.
In the event of a fire, have an escape plan in place.
Don't take risks by tackling a fire. Get out, stay out and call 999.
Make sure you have at least one smoke alarm on every level of your home and test them regularly.