Paul Scholes spotted at the netball as Oldham fans still wait to find out if he'll become the boss
Reporter: Carl Hartley
Date published: 05 February 2019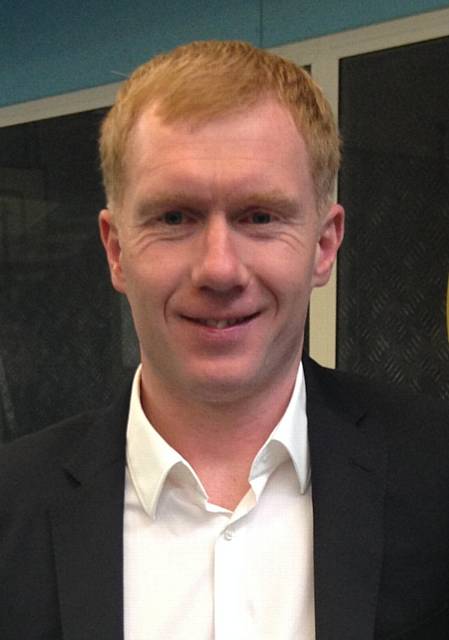 Paul Scholes
Paul Scholes may find out this week if he will be allowed to take over the managers job at Oldham.
The former Manchester United and England midfielder is reported to want to fill the vacant position at the club he supported as a boy but the English Football League and Football Association are deciding whether he can do so while retaining part-ownership of National League side Salford City.
That's the club Scholes owns with his former Manchester United team mates Gary and Phil neville, Nicky Butt, Ryan Giggs and David Beckham.
EFL rules state that you can't have interest in two clubs at the same time without prior written consent and it's believed Scholes doesn't want to give up his stake in the National League side.
Meanwhile Salford born Scholes has been spotted watching the netball in Manchester and he's revealed he's a big fan of the sport especially how quick and competitive it is.
Speaking to Sky Sports during a Manchester Thunder and London Pulse' games the ex-united player said that he thinks more people would love the sport if they came and watched it live: "People have the wrong idea about netball and think it's a bit of a "girly" sport but it's not, it's so physical and competitive".
To see the brief interview posted on Twittet with Sky Sports click here.