Phil Joy set to boost Oldham
Date published: 18 January 2018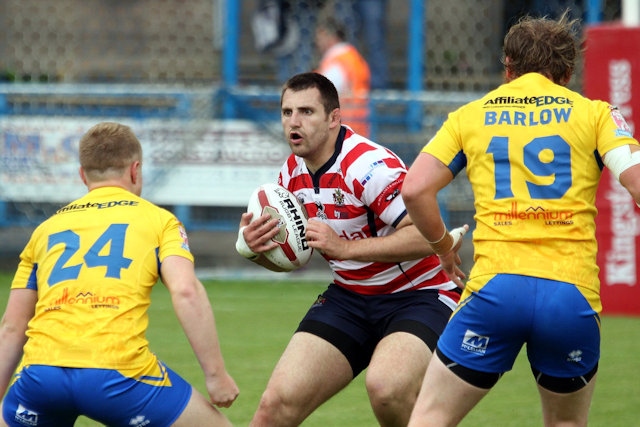 Phil Joy, Oldham Rugby League
Phil Joy is expected to make his long-awaited return to rugby in Oldham's second pre-season game at Barrow on Sunday, which kicks off at 2.00pm.

A dislocated shoulder ruined his 2017 season, restricting him to only four games, in the last of which his shoulder 'popped' for the second time and resulted in major surgery and another long absence from the game.

He did not play in the Law Cup win at Rochdale, but he is likely to figure at Barrow in a squad of 20 or 21 which will show several changes and probably include four amateurs who, like Chris Barlow, have been training with the squad since last November.

Unlike Barlow, they did not get a shot at Rochdale but they could well be given a run on Sunday when Naylor will definitely be without second-row man Liam Bent, who dislocated and slightly fractured an elbow in the impressive 28-24 Law Cup triumph.

He faces a lengthy lay-off, but Naylor hopes he might be available for the first League One game at Whitehaven on 18 February.

The sleet and snow made outdoor training difficult on Wednesday, but the session went ahead nevertheless at the Vestacare Stadium.

Coach Scott Naylor: "Conditions were a bit grim. We managed to train for the usual length of time, but we had to modify the content a little bit."