Roughyeds chief confident ahead of new season
Date published: 02 February 2018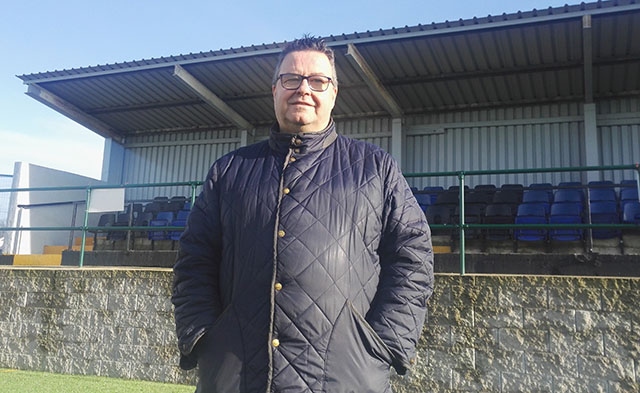 Chris Hamilton is confident ahead of the new Betfred League 1 campaign
With a new-look squad having impressed during pre-season, Oldham RL chairman Chris Hamilton is quietly confident ahead of the club's 2018 campaign in Betfred League One.

After two extremely tough seasons in the Championship, when their base was at Stalybridge Celtic's Bower Fold ground due to RFL grading requirements, Oldham are now back in the third tier and back in the borough – at their former Limeside base, now named the Vestacare Stadium.

Ten new signings made by head coach Scott Naylor means the squad has undergone a significant overhaul, but they've gelled well so far, having won two of their three warm-up matches.

The last was an emphatic 52-6 victory against Keighley Cougars.
Hamilton said: "We've ended up with quite a significant change, numbers-wise.

"That's partly because we came down a division which meant that some players wanted to move on.

"A couple of the lads retired, so some of the changes have been forced on us.

"But the way it's worked out has been really good. We've got all these new players in and it's really invigorated the whole place.

"They've all brought a freshness back to the squad and it's fired up Scott's enthusiasm too, in terms of coaching and having lots of players to work with.

"He seems to be embedding in the players how he wants to play and that's been really good to see.

"All the players have bought in to what we're about, so it's all positive.

"We always work hard in terms of trying to get the right characters in. It's never simply about their playing ability.

"All in all, recruitment has been good and anyone who saw the Keighley match will know we've got a really enthusiastic bunch of lads. It's a really good mix."

The Roughyeds kick off their League One campaign on Sunday at Whitehaven, where new boys Kyran Johnson, Dave Eccleston, Matt Reid, Paul Crook, Adam Jones, Liam Bent, Danny Bridge, Luke Nelmes, Jack Holmes and Danny Rasool should all feature.

Promotion back to the Championship at the end of this year is clearly a big priority for Oldham.

Hamilton added: "Absolutely we want to get back up.

"Other people will have to judge whether we're one of the favourites for promotion.

"We're not naïve enough to think it's a given or anything like that.
There are some very good teams in this league.

"We know that over the course of the season we're going to have to play well consistently to put ourselves in the mix come the end of the season.

"Bradford will probably have the biggest budget this year so I expect them to be favourites to go back up, but then you've got to look at teams like York, Whitehaven, Newcastle, Hunslet have spent quite a bit of money.

"It isn't a given, but I'm confident we've got a squad we've assembled that can be there or thereabouts.

"We've got a mental toughness about us that can hopefully get us where we want to be.

"Getting back in the Championship is very much the aim."

Meanwhile, after three years with Huddersfield Giants, Oldham are now now dual-reg linked with fellow Super Leaguers Salford Red Devils.

Salford head coach Ian Watson is an ex-Oldham captain.