Roughyeds old boys starring in NCL
Date published: 14 March 2022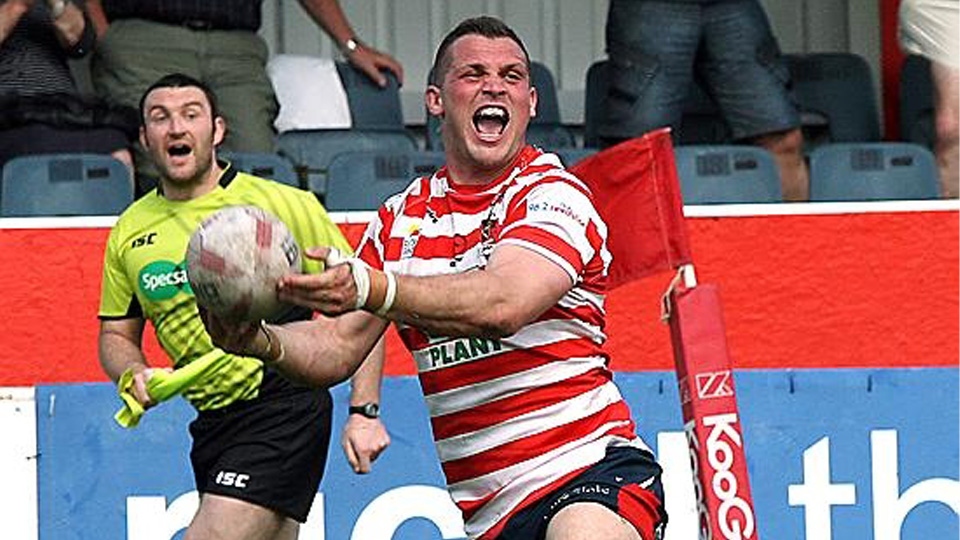 Steve Nield
Phil Joy, Danny Bridge, Gareth Owen and Harry Maders who are starring for Waterhead Warriors, aren't the only former Roughyeds players currently showing up well in local National Conference League sides.
In this weekend's games, stand-off James Barran scored two tries and kicked eight goals - 24 points - for his original St Anne's club in their 48-6 win against Batley Boys in the NCL's third division.
And utility man Steven Nield, who scored 13 tries in 46 appearances for Oldham between 2011 and 2018, figured prominently in a narrow 20-18 defeat for Saddleworth Rangers against Skirlaugh of Hull in division one.
This trend of players returning to their community-club roots is good for the players, good for the strength of the game locally and good for Roughyeds, whose reputation in the borough goes up a notch every time an old boy assists his local junior club in picking up a significant win.
It also shows that, despite leaving their first mentors, coaches and colleagues to turn pro, they have been sufficiently impressed and influenced by their original amateur clubs to have no hesitation in returning when pro days are over.
They NEVER forget those early days - not even hooker Owen, who rose to the top of the rugby league tree with Salford (more than 30 Super League appearances), but ALWAYS regarded himself as a Waterhead Warrior whether playing for Salford, Sheffield Eagles on loan or home-town Oldham as a proud club captain.
Saddleworth, whose opening first division game at Myton (Hull) was postponed due to a waterlogged pitch, were unlucky to lose 20-18 to Skirlaugh. Both sides scored three tries, and the difference was a solitary goal with Skirlaugh kicking four and stand-off Charlie McManus landing three for the home side.
Nield scored two of Rangers' tries with left centre Evan Parry grabbing the other.
Rangers lined up like this: Thackeray; Mills, Taylor, Parry, Gosling; McManus, Whitehead; Holden, Nield, Wareing, Molden, Dalloway, Hart. Subs: England, Jeffrey, Avis, Morgan.
St Anne's, beaten at Waterhead on day one, bounced back with an eight-try win against Batley Boys. Tries were scored by James Barran (2), Sam Sykes (2), Callum Cashin, Greg Worrall and Jack Etchells (2) with Barran adding eight goals in a 48-6 triumph.
Waterhead went one try better up at Millom in Cumbria where they won 46-8 with nine tries by Mason Young, Jenson Hamilton, Gareth Owen, Matty Holland, Evan Campbell, Danny Murphy (2), Keegan Brennan and James Perks, plus five goals by Brennan.
NCL games this coming Saturday (March 19) are: Saddleworth Rangers v Oulton Raiders (div. one); Waterhead Warriors v Hensingham; Millom v Oldham St Anne's (div. three).