Seeing red over greenbelt plan
Reporter: Lucy Kenderdine
Date published: 07 December 2016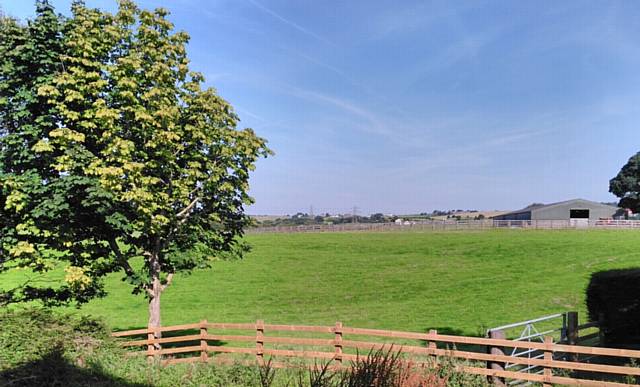 UNDER threat . . . greenbelt land in Cowlishaw
HUNDREDS of concerned campaigners have criticised plans to build thousands of homes on Oldham's greenbelt, labelling it "an environmental disaster" and "dangerous" for the area.

The Greater Manchester Spatial Framework (GMSF) sets out a plan to provide housing and investment opportunities for sustainable growth over the next 20 years.

It outlines a need for an additional 227,200 new homes across Greater Manchester by 2035, including 13,700 (6 per cent of the total figure) in Oldham.

To meet this need, several areas in Oldham have been identified as potential sites, including Cowlishaw (640 new homes), Broadment Moss (1,000 new homes and employment floorspace), Beal Valley (900 new homes) and Hanging Chadder (600 new homes). There are also plans for 100 holiday lodges and 120 new homes at Robert Fletcher's Paper Mill and the surrounding land close to Dovestone Reservoir.

The report states: "Due to the built-up nature of the borough, and its topography, there are limited opportunities to deliver new large-scale housing developments. While a significant proportion of Oldham's housing land will come from the urban area through maximising the use of brownfield land or through smaller sites on the urban fringe, it is recognised that if Oldham is to meet our housing need, then the plan will also need to identify larger scale opportunities.

"In some cases these may need to fall within the green belt or on areas designated as Other Protected Open Land."

The proposals are currently under a public consultation, with residents invited to share their opinions on the plans online, in writing and in person at various consultation meetings in the borough until December 23.

Many residents in Oldham have been critical of the GMSF, with some even organising campaign groups and petitions to protest against the proposals.

Residents in Shaw have rallied behind the "Keep Cowlishaw Green" campaign group and their petition against plans for the area.

The group is keen to raise awareness of how the local area could be affected by the development in Cowlishaw and a second site at the area south of Junction 21 (M62), between Newhey, the A663, High Crompton and Burnerbridge: 446,000m2 of employment floorspace and 1,500 new homes.

Families and businesses in Royton have also joined together to campaign against the proposals for their area, which include 600 new homes at Hanging Chadder and 480,000m2 of employment floorspace and 2,800 new homes on land east and west of the A627(M).