Call to revamp plan for greenbelt homes
Reporter: Lucy Kenderdine
Date published: 18 January 2017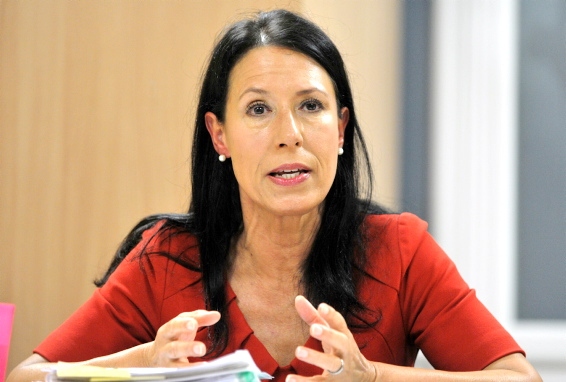 Debbie Abrahams, Oldham East and Saddleworth MP
OLDHAM MP Debbie Abrahams has stated that she does not support the draft Greater Manchester Spatial Framework and has called for the proposals to be "reworked".

Responding to the consultation on the controversial plans, which includes proposals to build thousands of homes on Oldham's greenbelt, Mrs Abrahams says she "shares the concerns of residents".

The Oldham East and Saddleworth MP said: "As it stands, I don't support the draft GMSF proposals and, in particular, I don't support the proposals affecting Oldham and my constituents.

"In short, the draft GMSF proposals need to be reworked.

"Many constituents have been in touch with me expressing their deep concerns about the draft version of the Greater Manchester Spatial Framework and I share many of these concerns."

Mrs Abrahams has argued that the vision for development in Greater Manchester, including Oldham needs to be "more ambitious" and underpinned by the principle that "no part of Greater Manchester is left behind".

"But to do this we need development for high skilled jobs for the future and a diverse, affordable mix of housing and this is not reflected in the current draft GMSF," the Labour MP added.

"The assumptions on population growth driving demand for housing and jobs in the future, need to be revisited."

She added that the Brownfield (BF) site register needs to be updated, with the current BF supply adequately factored in to GMSF proposals.

Mrs Abrahams continued: "The presumption for green belt development needs to change to reflect current planning guidance, that is, it should only be used in 'very exceptional circumstances'.

She added: "More needs to be done by the GMCA to remove obstacles for developers to commit to BF and town centre regeneration and development, including decontaminating land."

She also called for "more joined up thinking" between different parts of the public sector, including, planning, transport, education, and health.

Mrs Abrahams concluded: "At the heart of a future GMSF must be the people we serve.

"These new proposals should fully and meaningfully engage with local people, including all elected representatives."