MP to battle benefits cuts for disabled
Reporter: Iram Ramzan
Date published: 13 March 2017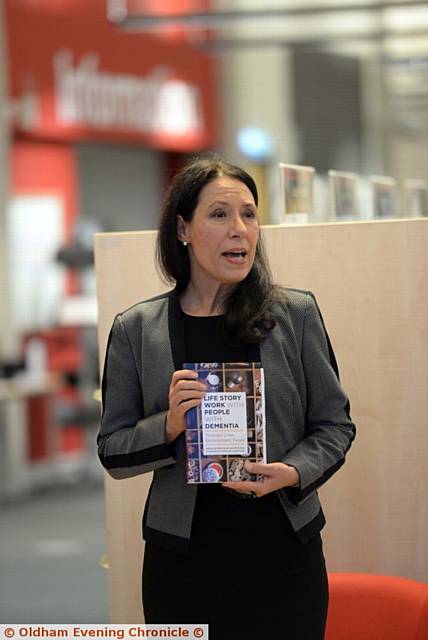 Debbie Abrahams MP
SHADOW work and pensions secretary Debbie Abrahams is urging people to stand with her and fight the Government's new regulations which will see another cut in support for disabled people and people with chronic mental health conditions.

The new regulations, introduced on February 27, are due to come into force on Thursday without any debate in Parliament.

They overturn the rulings of two tribunals that say it should expand the reach of Personal Independence Payments (PIP) to include 164,000 people with such debilitating mental health conditions that they are unable to leave their homes unaccompanied.

Across Oldham 3,561 people are in receipt of PIP.

The Government said expanding the payment criteria would cost an extra £3.7bn extra by 2022 and insisted that no claimant would see a reduction in the amount of PIP previously awarded.

Mrs Abrahams, Labour MP for Oldham East and Saddleworth, said: "Instead of listening to the courts' criticisms of PIP assessments and correcting these injustices, the Government has instead decided to undermine the legal basis of the rulings.

"The tribunals' decisions illustrates exactly how the PIP assessment process is just not fit for purpose.

"The Tories are failing to give support to those who need it most.

"They must ensure that all assessments are undertaken fairly and by appropriately trained specialist staff.

"This is an unprecedented attempt to subvert an independent tribunal judgement by a Government with contempt for judicial process and for Parliament.

"The new regulations exclude over 164,000 disabled and chronically sick people from PIP support, risking them falling into debt, increasing their isolation and worse.

"This is a step too far, even for this Tory Government. Labour will stand with disabled people, who have already borne the brunt of seven years of austerity, in fighting this injustice."

The petition can be viewed here https://donation.labour.org.uk/index.php/actions/pip.