Council to review car allowance scheme
Reporter: Lucy Kenderdine
Date published: 10 August 2017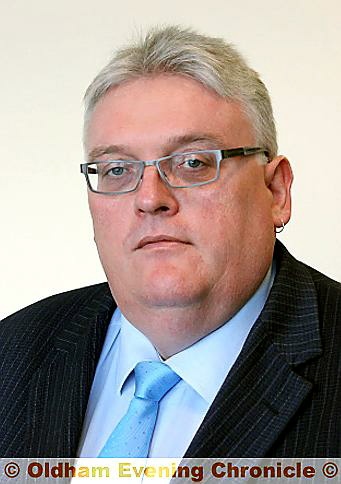 Howard Sykes
OLDHAM Council have confirmed they are reviewing the car allowance scheme for staff later this year as the leader of the opposition hits out at the "financial madness" of payments.

Councillor Howard Sykes, leader of the Liberal Democrat Group on Oldham Council, has written to the council requesting a review of the scheme in which "essential" car users working for the council automatically qualify for a £500 payment for having a vehicle for business use and can also claim a 45 pence per mile allowance.

However Councillor Abdul Jabbar, Deputy Leader of Oldham Council, has confirmed that a review of the scheme has already been planned to begin later this year.

It comes as figures uncovered by the Oldham Council Liberal Democrat Group reveal that in the 2016-17 financial year 124 staff designated 'essential' car users made a claim for business travel of 100 miles or less, amounting to £62,000 a year.

Councillor Sykes said: "An 'essential car user' working at Civic Centre and travelling just one hundred miles a year on business would receive £950 and free parking; this adds up to quite a tidy sum towards the cost of running a car for not a lot of inconvenience.

"Surely this is financial madness as these officers are travelling so few miles on business that it would probably be cheaper to send them in taxis."

Councillor Sykes wrote to the Chief Executive Dr Carolyn Wilkins OBE, Borough Treasurer Anne Ryans, and Deputy Council Leader Councillor Abdul Jabbar MBE to request this Council reviews the whole scheme.

He suggested that a simple mileage allowance be paid for those travelling under a certain number of business miles and that the £500 lump sum be phased in beyond this point.

As Councillor Sykes also suggests: "At a time when the Council must look at save every penny, we should also take another look at a car pooling scheme for those staff with such low-mileage on business travel."

Councillor Jabbar, Deputy Leader of Oldham Council, welcomed the suggestion from Councillor Sykes, however said a review of the scheme is already scheduled to start later this year.

It follows an earlier review in 2014, in which the council were able to save £260,000 annually by making changes to the system.

Councillor Jabbar said: "Like most councils, particularly those in the north, we continue to face significant financial challenges as a result of severe cuts to our funding from central Government.

"As a result, we continually review all areas of spending and welcome suggestions for savings such as the one Councillor Sykes has put forward.

"With this specific suggestion, however, I am already somewhat ahead of him. We have already reviewed and changed the car allowance scheme, making an annual saving. A further review of this area of spending will also begin later this year.

"What we have found from looking into the issue is that many staff do not claim what would be minimal expenses for short journeys.

"As a result, the figures around how far they travel could be very misleading and it is not necessarily correct to say many staff receive an allowance despite making minimal journeys.

"Many of our staff regularly need to travel out to meetings, often at short notice, to meet with local communities.

"As a result, allowing them to use cars and compensating them fairly for that is both reasonable and necessary.

"However, we must always strive to make sure that payments offer the public true value for money and this is why we will be carrying out the further review."