Four years jail for sex with girl, 13
Date published: 11 September 2008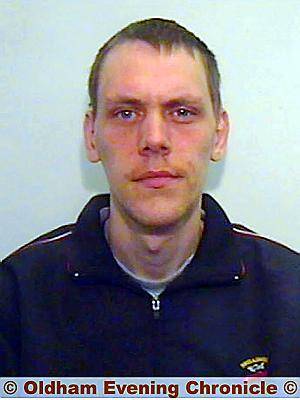 JAILED . . . Gavin Benit
A former Oldham man who stole his younger relative's 13-year old girl friend so he could have a secret fling with her has been jailed for four years.

Gavin Benit, was 29 when he took a fancy to the schoolgirl after his teenage relative began dating her.

After bombarding her with seductive text messages Benit had two sexual liaisons with the girl including full sex with the youngster in her parents' bed at her family home in Oldham.

The illicit affair was exposed after the girl told classmates at her secondary school she had sex with a man and gossip spread.

Teachers learnt of the relationship and confronted the girl who then told her parents what had happened and the police were called.

At Minshull Street Crown Court, Manchester, Benit, now 31, formerly of Derker, now of Colwyn Bay, admitted sexual activity with a child. He was also ordered to sign the Sex Offender Register.

Miss Vanessa Thomson, prosecuting, said the offences occurred in March 2007 after Benit's relative started going out with the girl and introduced her to him.

One night, at a party attended by the girl, Benit and his relative, alcohol was consumed and cannabis smoked.

The girl was said to feel "dizzy and giddy".

The girl's parents were in the pub at the time so en route she went there to pick up some house keys before going home.

During the journey the girl started getting text messages from Benit saying he fancied her.

She was said to be confused but flattered and when she arrived home she met Benit who followed her into her bedroom.

A few days later, Benit called the girl at her request while her parents were out and they ended up having sex on their bed.

In police interview he denied any sexual contact with the girl but traces of his DNA were found on bedding.