Former council chief's shock exit
Reporter: RICHARD HOOTON
Date published: 11 June 2010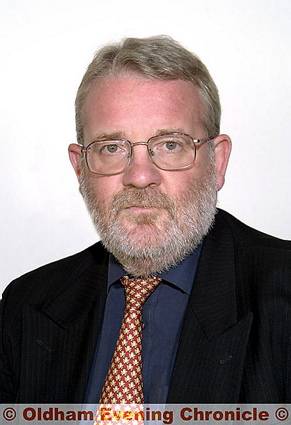 LEAVING London . . . Andrew Kilburn
Kilburn's departure sparks political row

FORMER Oldham Council chief executive Andrew Kilburn is leaving his new post in London after less than two years.

His departure as Waltham Forest Council chief executive has sparked a political row.

Mr Kilburn, who still lives in Saddleworth, enjoyed two stints at Oldham Council, serving from 1999 to the summer of 2008 as chief executive before leaving for the capital.

But the Local Government Chronicle (LGC) reports that he is now working from home until he officially stands down at the end of the month after the council leader pushed for his removal.

It says the authority's Conservative leader Matt Davies was "dismayed at the unwarranted and spiteful, unilateral dismissal" of Mr Kilburn by the council's Labour leader Chris Robbins, which "will cost council taxpayers hundreds of thousands of pounds."

Soon after he started the job, Mr Kilburn commissioned a highly critical report into procurement practices and regeneration spending, which resulted in disciplinary action against officers and a public apology by the council's leader.

Councillor Davies claims Mr Kilburn was removed because of "party politically motivated revenge over Mr Kilburn's utterly correct decision to initiate the independent panel investigation."

At the local elections, Mr Kilburn, the returning officer, was forced to apologise for the "very unfortunate and isolated human error" after 1,000 votes were miscounted that might have affected the outcome.

Councillor Davies said that claims that this was the reason for his departure were a red herring.

The Association of Local Authority Chief Executives told the LGC the departure was a mutual decision related to the recent change of political control.

It pointed out that he's not the only chief executive to leave since the elections and in every case it's been the result of a change of political leadership.

Mr Kilburn's local government career began in Birmingham in 1975, before moving on to Leicestershire and then spending 11 years with Manchester City Council. He was head of the policy unit and assistant chief executive at Oldham Council from 1990 but left in 1995 to become chief executive of Redcar and Cleveland before returning four years later as chief executive.

Before leaving Oldham, Mr Kilburn received an Honorary Doctorate of Civil Laws from the University Centre Oldham in recognition of his work for Oldham and education in the borough.

He was praised for seeing Oldham through difficult times, including the riots of 2001, and playing a lead role nationally in developments related to preventing violent extremism.