Sex beast cabbie gets eight years
Date published: 16 May 2013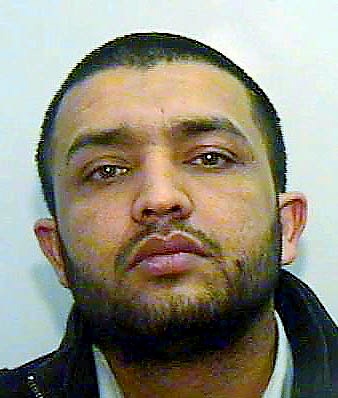 Tamur Yaqub
Dad of six tried to rape girl in his car
AN Oldham cabbie has been jailed for eight years after being convicted of trying to rape a young girl in the back of his car.

A court heard that father of six Tamur Yaqub forcibly dragged the 15 year old into his private-hire taxi after spotting her walking home in January 2012.

The 32 year old, who worked for Oldham-based Cartax, was off duty at the time and claimed they made eye contact as he passed her.

He stopped and said she came over and they had a conversation through the open window. He maintained she willingly got into the car.

A Manchester Crown Court jury found him guilty of attempted rape, though was unable to reach a verdict on a second charge of kidnap.

Judge Jeffrey Lewis told him: "I have not the slightest hesitation in rejecting your assertion that she got into your car voluntarily."

He said that version of events contained "not a shred of truth."

"You used considerable force against a girl who was no match for you. You subjected her to degradation and you have shown not the slightest remorse."

Yaqub, whose family lives in St Thomas Street, Oldham, said the girl had told him he could do what he liked to her if he paid her £5.

He said he took her to an address and they had consensual sex before he dropped her off close to her home.

He said he believed she was aged about 20, and said she had acted "like a prostitute".

The girl said she had been dragged into his car, where he attempted to rape her after driving to a secluded area.

During two long police interviews Yaqub had denied the girl had even been in the car, though later changed his story.