Latics owner: 'I've had enough'
Reporter: Matthew Chambers
Date published: 13 January 2015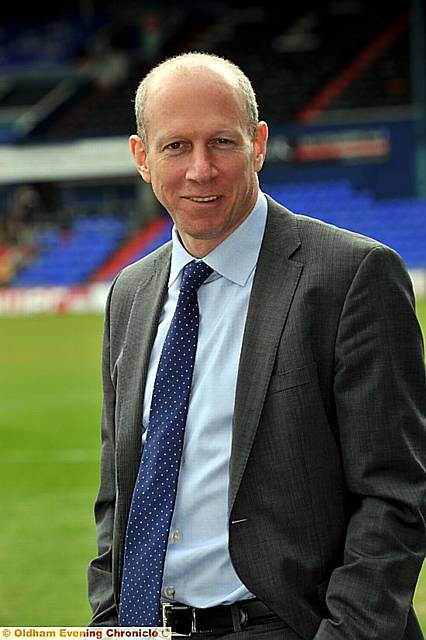 Athletic chairman: Simon Corney, looking for a buyer
SIMON CORNEY is ready to sell Latics after a week of controversy and turmoil in which his hopes of signing Ched Evans came crashing down.

The chairman and owner remains convinced it was right to chase the signature of the former Sheffield United striker and is philosophical over the failure.

His overall enthusiasm for the task at SportsDirect.com Park has waned - to the extent he wants to hand over the club as soon as possible.

Corney hopes the long-term financial benefits of the new North Stand, due for completion in time for next season, will help to attract a buyer.

"I've had enough and it's no secret," said Corney from New York. "Where does it all end, in 15 or 20 years' time?

"I've been here for 12 years and I just don't have the same interest any more. I love the club and love the game but enough is enough.

"I would like to find a buyer. Hopefully it will be a lot more sellable with a new stand there. And I would want it to go to the right person."

Corney bemoans the fact that by the end of last week, the Evans controversy had attracted more comment from political figures than Boko Harem's massacre of up to 2,000 people in Nigeria.

But he is content the issue has been put to bed: "I'm completely over it. It came and it went, that was it. I was over here when it was all going on and it grew to be a lot bigger than I thought. But once the answer became a no, that was that. I still think the right thing would have been to take him, I really do. But in the end it wasn't to be. We underestimated the attention and fury."

Corney stressed that he maintains a strong relationship with the council and leader Jim McMahon, despite their opposition to the Evans deal.

Corney, who is set to return to watch the fixtures against Fleetwood and Rochdale on Saturday and Tuesday, lost a director this week with the resignation of Richard Taylor, who alos opposed the deal.