BREAKING: Death of Michael Meacher, MP
Reporter: Alex Carey
Date published: 21 October 2015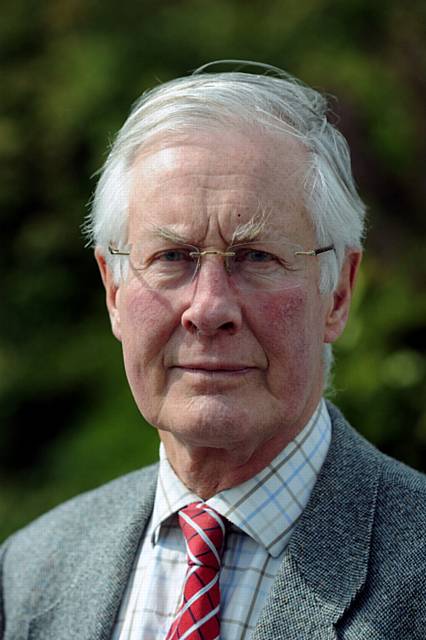 Michael Meacher, MP
VETERAN Oldham MP Michael Meacher has died after a short illness.

The office of the 75-year-old Labour stalwart, who had been MP in the constituency since 1970, confirmed his death earlier today.

More details around his death are yet to be confirmed but he is believed to have died in hospital earlier today.

Mr Meacher retained his Oldham West and Royton seat with a whopping 14,738 majority in May, this year.

In the last Labour government he was Minister of State for the Environment, first at the Department of the Environment, Transport and the Regions (1997–2001), then at the Department for Environment, Food and Rural Affairs (2001–2003). He was sacked in June, 2003. Previously in his long political career he was shadow minister for environmental protection and overseas development.

He also been shadow secretary of state for transport, social security, employment and health and social services.

Peter Dean, Mr Meacher's PA and Office manager, said: "We are extremely sad and it has been quite a short illness he has had and we just don't know the details at present.

"He was such a well respected person and we will just try to deal with any problems people in the area have ongoing. We will still try to assist in anyway we can.

"We are extremely sad for his family but all of his staff here at his office have worked with him for 20 years so it is almost like a family bereavement for us.

"Our office usually deals with around 5,000 cases every year so he has impacted on an enormous amount of people's lives."
UPDATE
Read our two-part interview with Michael Meacher by correspondent Martyn Torr, originally published in the Chronicle in November 2014

http://www.oldham-chronicle.co.uk/news-features/101/features/88975/im-still-standing-says-the-proud-voice-of-labours-left-wing

http://www.oldham-chronicle.co.uk/news-features/101/features/89083/representing-oldham-my-greatest-privilege